I haven't ever considered what it must be like for women who have really massive breasts, but judging by the fact this woman Maddison wanted to have surgery to reduce the size of them, it must be kind of an effort.
Images VIA
Unfortunately for Maddison though, it didn't work out how she wanted it to at all, as you'll be able to see from some of the pictures if you scroll down the page. They're really graphic though, so don't bother looking at them if you're squeamish, seriously.
Maddison wanted to reduce her size 34HH breasts to size DD, but the cosmetic surgery firm MYA gave her FF cup implants and they look like she's been attacked by a shark.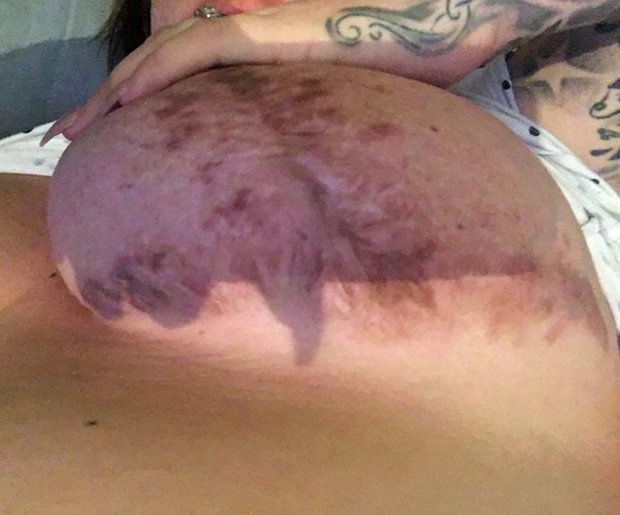 I can't look at my breasts now, I essentially paid them to be left deformed.

My breasts were weeping, they hurt a lot and the skin was breaking, I knew they were infected.

Despite this, the surgeon maintained I didn't need antibiotics and that he was happy, despite my chest weeping and clearly infected due to the smell and fluid coming from it.

Later after going to my GP they said there was no way I should have been left with such a severe infection and prescribed me antibiotics straight away.

The nurses that redressed my wounds were actually horrified, I had holes under my chest where the skin was weeping, green and literally falling apart.

Later MYA had to cut the infection out and when they did they stitched me back up like the bride of Frankenstein's monster.

I haven't heard from MYA since December 2016. They offered me £250 compensation for travel expenses, in exchange for me not posting this on social media, which is absolutely laughable.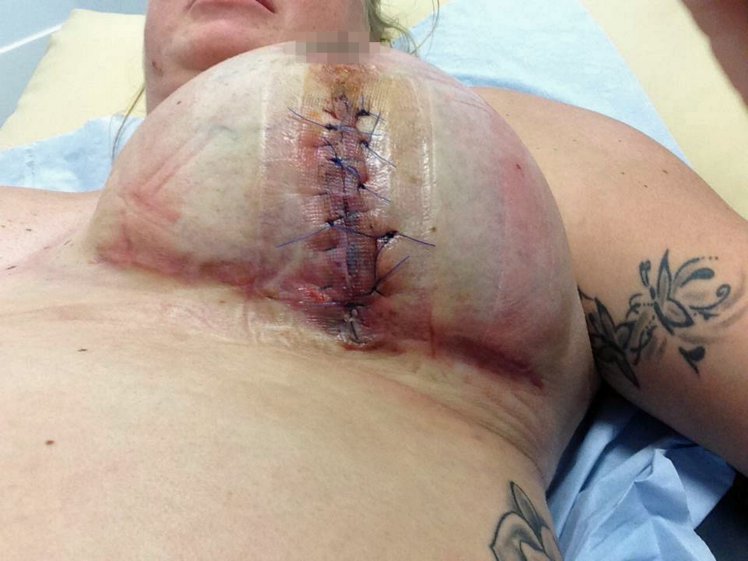 Well yeah I kinda agree with her after looking at what they did to her. Absolutely awful. I'm sure she'll be suing them though and getting a fat pay packet. But even though she'll receive that, it's probably not worth it for the pain and hassle she's had to go through. I feel real sorry for her – hopefully things get better soon.
For more surgery gone wrong, check out this surgery addict who's going to get smooth genitals just like a Barbie Doll. Weird.