An Illinois woman is suing Starbucks for $5 million over the amount of ice they put in customers' drinks.
Featured Image VIA
Stacey Pincus claims the coffee chain fills almost half of their cold beverages with ice as a means of skimping on actual coffee and effectively ripping the customer off. For example, when it comes to a 24-ounce 'Venti' coffee, Pincus reckons a customer only receives 14 ounces of actual coffee, and the remaining 10 is pure ice.
She's also not best pleased that hot drinks from Starbucks typically cost less than cold ones, even though they contain more coffee because of the lack of ice.
Pincus, who claims her lawsuit represents everyone who has ever purchased a cold drink from Starbucks in the last 10 years, said:
Starbucks is advertising the size of its cold drink cups on its menu, rather than the amount of fluid a customer will receive when they purchase a cold drink—and deceiving its customers in the process.
Meanwhile, a Starbucks spokesperson said:
Our customers understand and expect that ice is an essential component of any 'iced' beverage. If a customer is not satisfied with their beverage preparation, we will gladly remake it.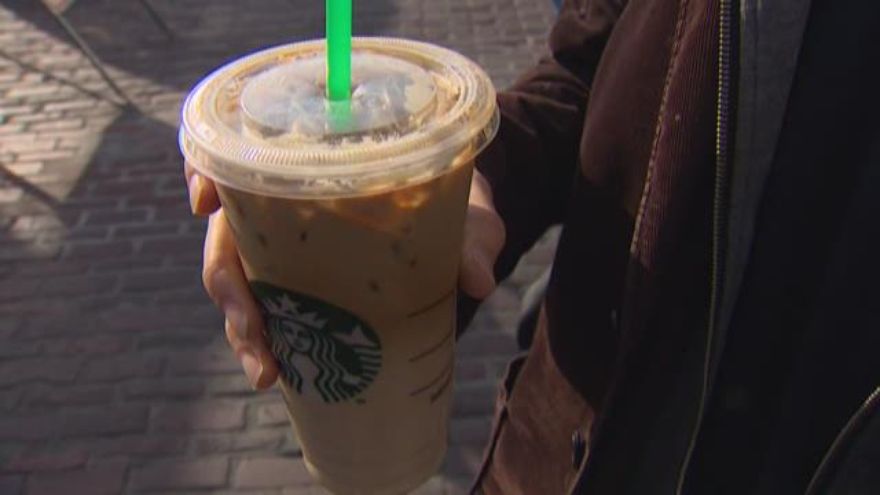 Can't help but think Stacey Pincus's problems would all be solved if she just asked for less ice with her coffee. Like Starbucks rightly points out, ice is a key ingredient in iced coffee. Nothing anyone can do about that. In fact, if you're a slow coffee drinker like me, more ice is probably better as it helps keep the drink cool for longer. Still, in Stacey's case I suppose it's someone else's fault if you don't open your mouth to ask for what you want in the first place. Classic 2016.
Perhaps not as outrageous as the customer who freaked out when Starbucks put 'satanic symbols' in her coffee.