1,200th time was the charm for 24-year-old Amy Farrow from Hartlepool, who had spent three years applying for up to 40 jobs a week in a number of fields from retail to the restaurant industry.
She finally got accepted for a position working at McDonald's at Hartlepool Marina, and couldn't be happier about it:
It's miles better now that I'm working.  I just feel more important. I used to go on all the job sites and walk around every day handing my CV out. It was hard.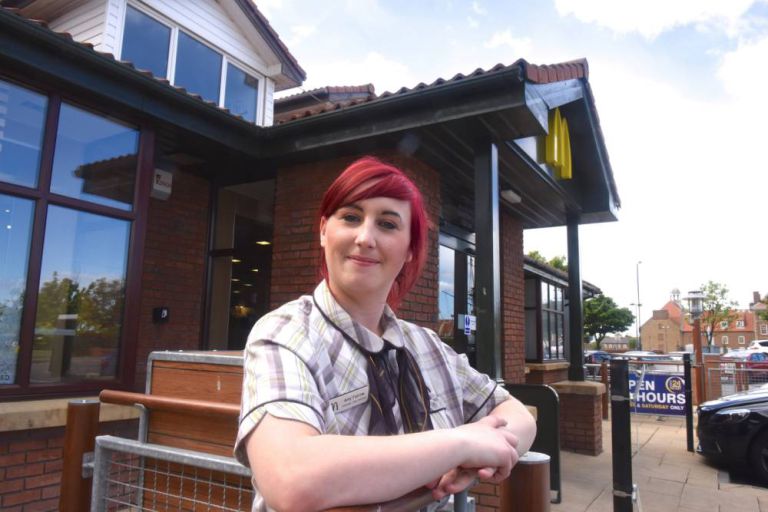 Images VIA
Firstly, congratulations to this girl. You have to respect the fact she handed out all those CVs over 3 years and didn't give up when she could have easily just claimed benefits and dossed around like so many others do instead. So good for Amy Farrow.
The question on everyone's minds though… 1,200 applications to wind up with a job at McDonald's? Was that actually the 1,200th attempt? Because I'd probably apply to McDonald's around the time my 200th application got rejected, let alone 1000 more.
P.S. Was a job with Mi5 completely out of the question? Suppose she could be using McDonald's as an elaborate cover-up plan. She does seem conspicuously thrilled about working there.