It seems like everyone out there is always looking for away to come harder when they're getting themselves off and it sounds like the woman in this article managed to reach that zenith y masturbating with 20 other people. Sounds like one hell of a circle jerk.
Images VIA
The interview comes courtesy of a member of The Goddess Institute – a New York based company that runs sexuality camps for open minded women. At a recent retreat, guests gathered in a teepee under blankets before watching their tantra teacher demonstrate in front of them.
Here's how one guest described the experience to Cosmopolitan in a recent interview: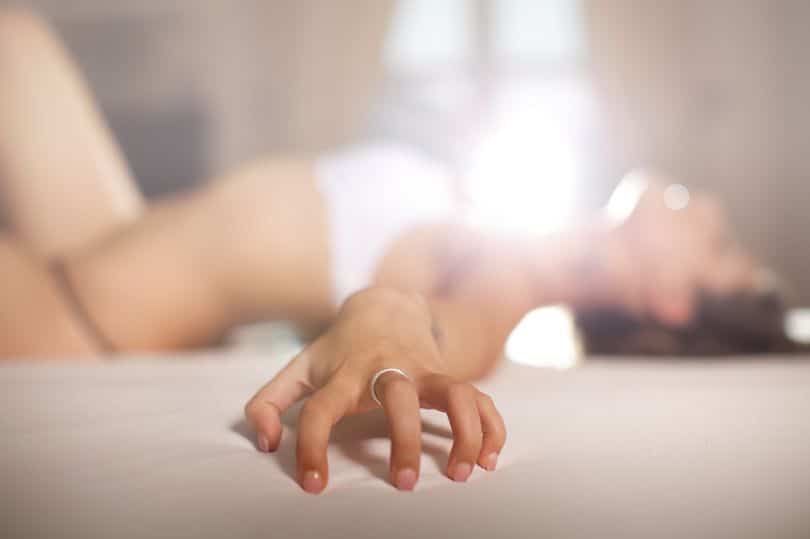 Tension reached fever pitch when our tantra teacher's legs opened to demonstrate her technique.

Lying down on the mat, she began lightly stroking her clitoris to almost immediate orgasm. It was highly intimidating.

Her sensitivity, she explained, came from refusing to use anything but her fingers to get off (as she believes vibrators overstimulate the clitoris). Myself and some of the other youngest attendees descended into panic… we had never masturbated with our fingers.

Laying down, the performance anxiety I felt was palpable. Our instruction was to direct "sex magic" towards our desires, be they love, sex or career-related.

We fell silent as several women inserted yoni eggs, the controversial 'sensual healing-stones' that went viral via Gwenyth Paltrow's goop, into their vaginas (I figured I was already far enough out on a limb, and respectfully declined).

We giggled as natural lubricant was passed around, and Shaunda extended permission to us to begin touching ourselves.

I dutifully imitated the instructor: lightly brushing my clitoris to achieve optimum sensitivity before increasing speed and pressure, releasing any lasting inhibitions by falling into panting unison with the group of women I'd just met.

I'm still unclear on whether the orgasm I experienced was so intense because it was from my fingers, or because it was a group experience. Either way, the relief was on a par with completing a sky-dive (or so I imagine).
Wow. I mean I gotta be kinda cynical about this and say that it does sound like an expensive advertorial instead by The Goddess Institute, but even if it is it sounds like it's probably going to do the job as thousands of women are going to read that and be intrigued by it. Great marketing by the team there.
As for the intensity of orgasm, I'm not a woman so I can't really relate but I don't think it would be that similar if it was a bunch of guys sitting around jerking off and painting in unison. Just not the same scene really I don't think but if you're a woman and you fancy it then by all means go for it.
For more of the same, check out this orgasm tip regarding your socks. Essential.