It seems like we post one of these stories about someone young going out with someone really old every couple of weeks, but that still hasn't made them any less weird or entertaining. Here we go with another one.
Images VIA
This time it's the turn of a 22 year old girl called Molly from Pennsylvania who is going out with a 64 year old guy named Tom. They met at the flea market after Molly's mother was diagnosed with cancer and she was forced to take over her responsibilities. From then on, their romance blossomed, culminating in Molly losing her virginity to him – here's what Molly had to say about that and their ongoing relationship, talking to Metro US: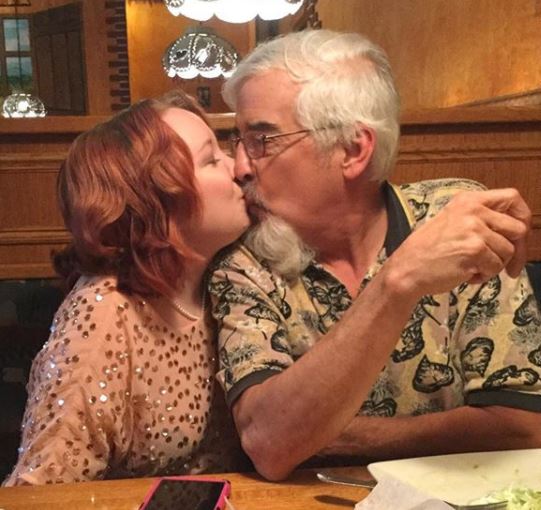 He's been my only one so I can't compare to anyone else. He has been patient with me in life and in the bedroom. It's great, we have lots of fun.

I got a major crush on him, and was telling my friend one weekend. The next weekend he asked me out to the beer and wine festival.

I had to get my parent's permission, since I still lived with them. We went out after that on thrifting trips and we texted a lot.

He even took me to my friend's mother's funeral.

The texting eventually led to flirting and that eventually led to our first kiss on October 31 2016.

We currently live together and we get along with each other's family well.

We are both pretty odd and get along well. I collect dolls and he collects local history items, among our many other collections.

Our music taste is pretty much the same and we bonded over songs, that was very important, we both like odd and out there bands and we had some in common from the beginning.

Our favoruite band, that I turned him on to, is Big Black Delta, it's very important to us. I go to parties that his friends throw and it's nice, drinking and card games, tame and very fun.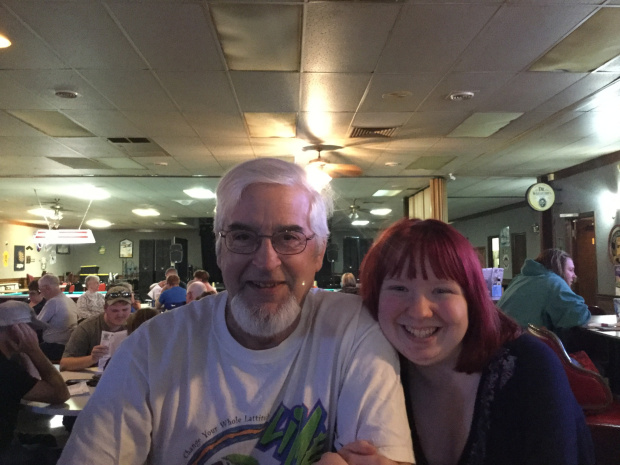 Initially I was solely attracted to him based on looks but then I fell in love with Tom as a whole person.

He's so wonderful and is like a prime example of an excellent boyfriend, although my parents weren't happy when we first got together. My stepmother is supportive of it now (Molly's mother lost her battle with cancer shortly after they started dating).

We really haven't had any encounters where our ages were an issue. There have been a few times where middle aged women haven seen me hanging on him and they proceed to hang on their husbands, give us dirty looks and one even had her husband look at us. I find that very funny though.

As long as you're not hurting anyone, not breaking laws and are happy and comfortable, do whatever you want.

I'm in a very difficult place in my life that I know a younger guy couldn't help me through and Tom is very patient with me, which I really need in my life.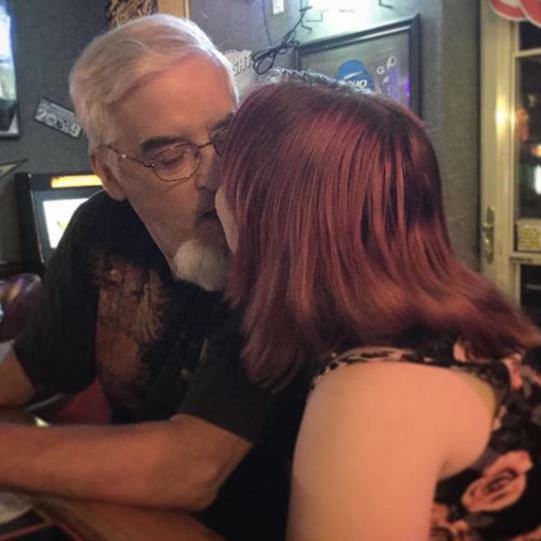 I mean I suppose it's like I always say, although I find it unconventional and weird, as long as it's legal and they're not hurting anyone I guess we should just let them be. I'm still yet to find an answer as to why so many of these weird couples are desperate to share their relationships in the media though – that's fast becoming the weirdest part of it for me as I feel like they would want to try and actively avoid criticism, not draw more attention to themselves. Weird.
For more of the same, here's a 71 year old woman marrying a 17 year old boy. Gross.