I'm sure a few of us out there have some terrible stories about our failed relationships to tell, but I don't think anyone can beat this one from poor 24 year old Jess Aldridge.
Images VIA
Jess and her 29 year old boyfriend Ryan Shelton had moved in with her 44 year old mother Georgina and her husband Eric after the birth of her first child, but Georgina noticed that the two of them were always spending a lot of time together, drinking Bacardi and laughing in the kitchen. She originally confronted them about it, but both of them denied that anything was going on and she thought that everything would be OK as she was soon pregnant with the couple's second child.
However, after their new child was born on January 28th, Ryan left the hospital and broke up with her via a text message. Upon her return to the house, Georgina then discovered that the pair of them had moved out together into another house 30 miles away.
Understandably, she's calling it the 'ultimate betrayal':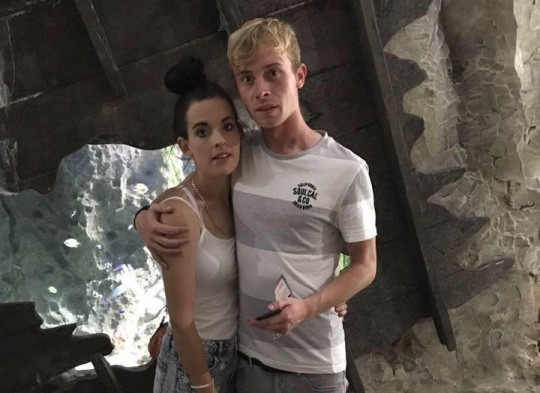 It's the ultimate betrayal. You expect a new grandmother to fall in love with the baby — not the father.

She is meant to be a granny to my two children and helping me look after them but instead she's off shagging my boyfriend.

My mum simply shrugged and said: 'We can't help who we fall in love with.'

Ryan told me the same thing.

It's a huge kick in the teeth.
No shit. Everyone knows that being cheated on by a significant other is the absolute worst, but when your significant other is cheating on you with your own mother than that's a whole different level of awfulness from everyone involved, especially when there's a newborn baby involved as well. What the fuck is wrong with some people?
I normally say something at the end of these articles like 'I hope this works out, good luck to them', but I really feel like everyone in this 'family' is going to be damaged until the end of time by the actions of Ryan and Georgina. What an absolute clusterfuck.
For more of the same, check out this woman who reckons that she was pregnant for four years. Crazy.