Being dumped sucks – that's a given. But sometimes we forget that being the dumper can be tough as well.
Images VIA
There's guilt, fear and a whole host of other emotions that can arise when having to reject someone. The best you can hope for is that they accept your apology and you can both move on with your lives… unless you're this woman.
She decided to go on a date with a man after the pair met on Tinder. After realising he was not her cup of tea, she sent him an amicable message explaining just that. However, when the guy replied that he felt the same way, she launched into one of the most almighty text attacks of all time. Luckily for us, the dude decided to share the mental exchange on Imgur. Enjoy: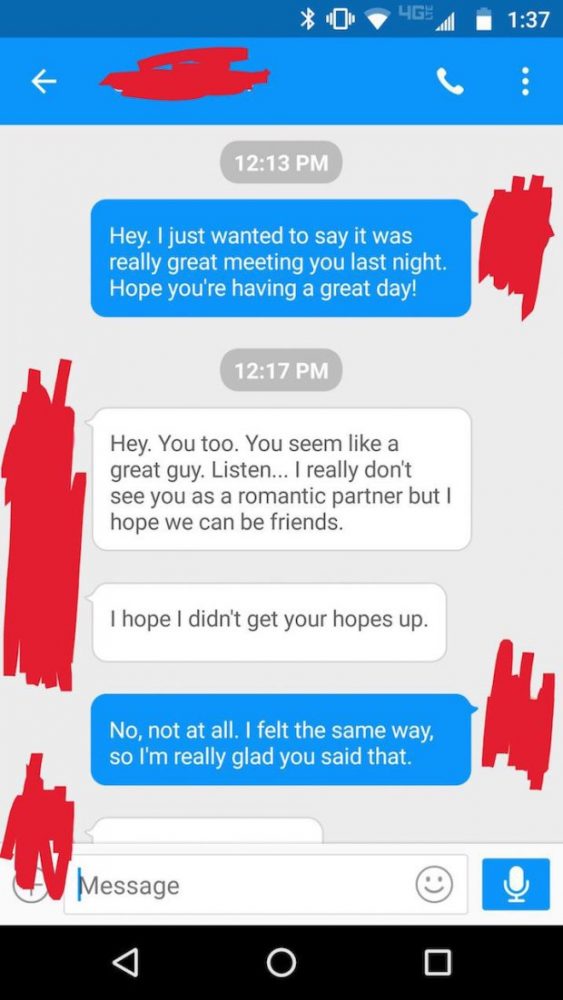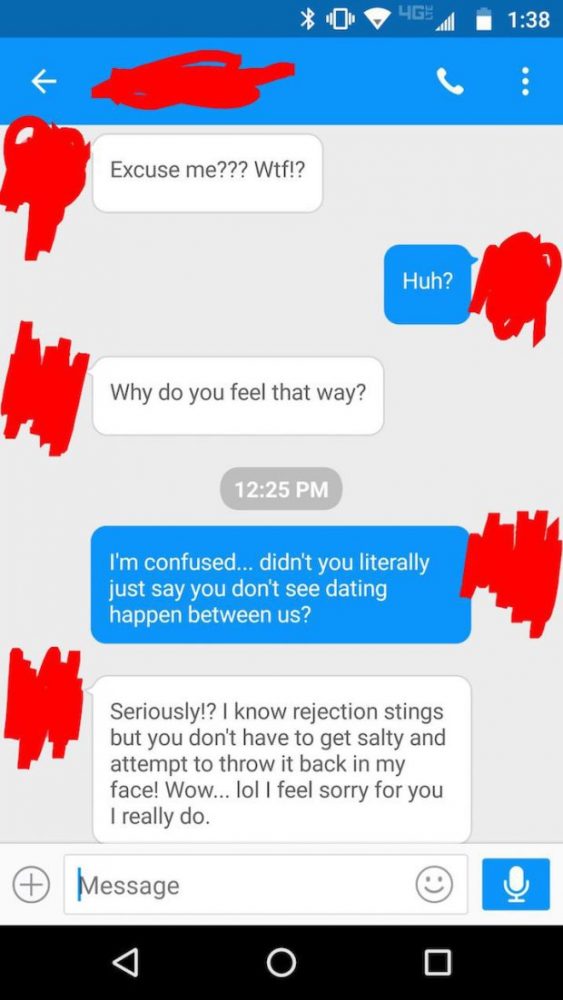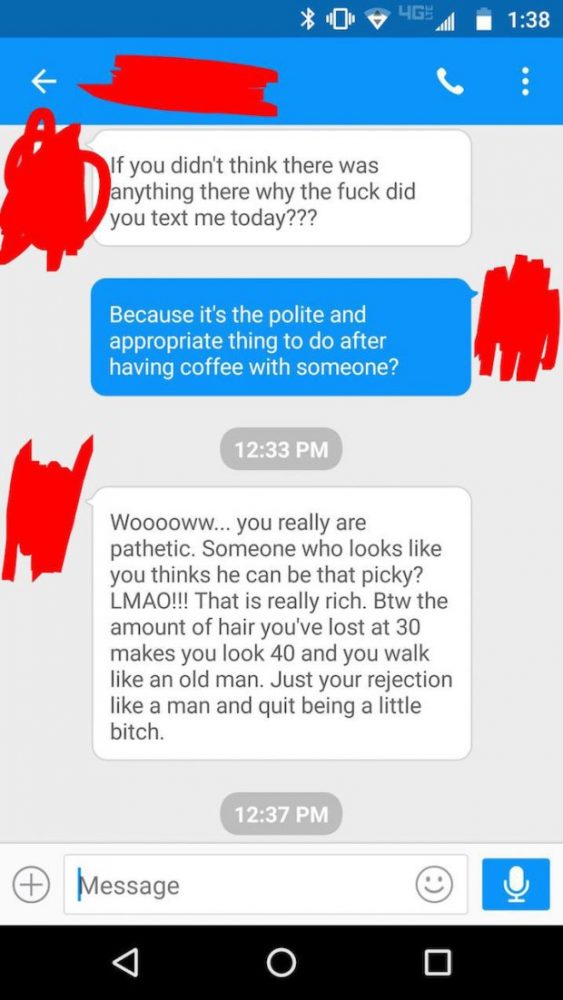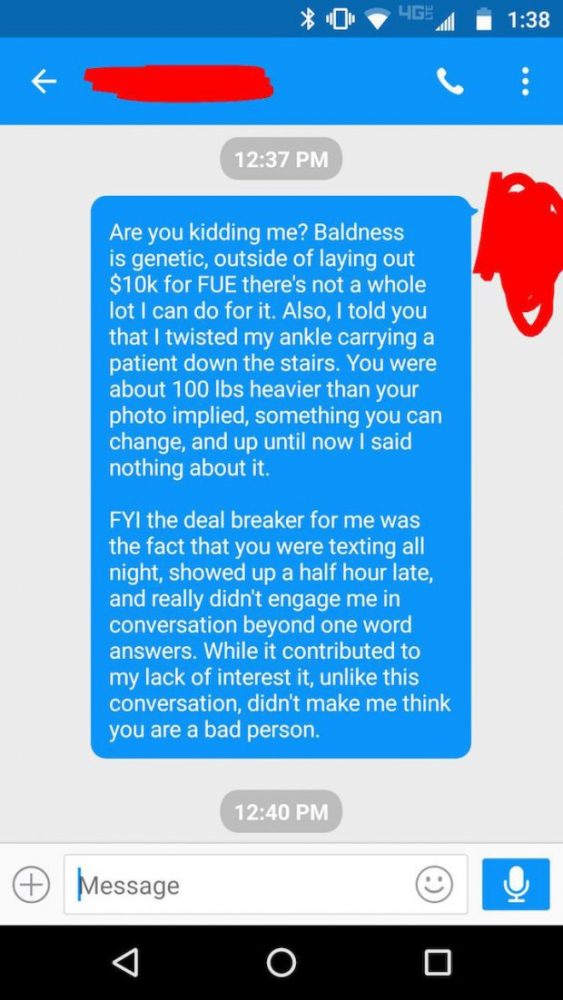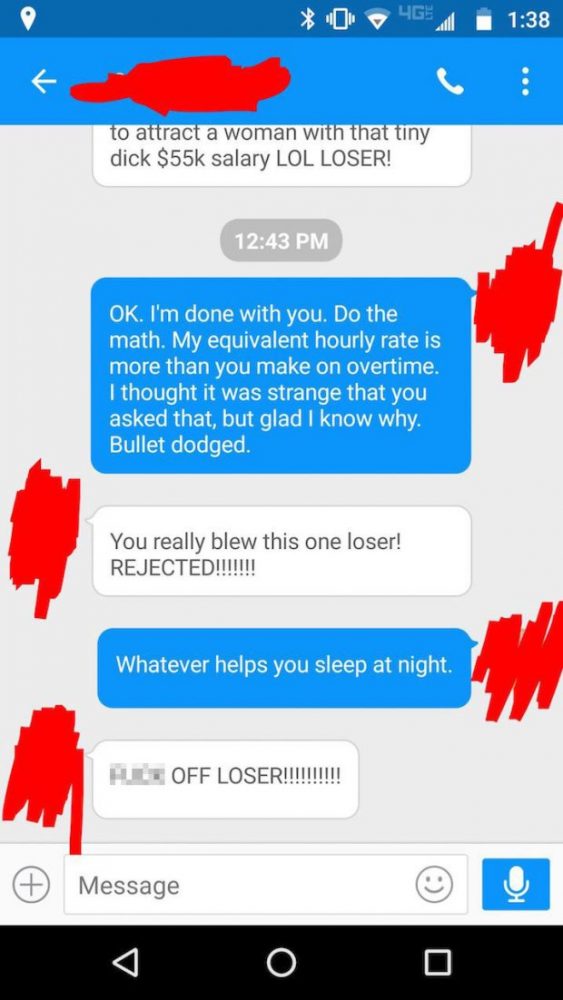 What the hell was the woman trying to get out of this whole exchange? She didn't want to continue dating the guy, and yet she still wanted the ego boost of having someone chasing her.
If that's what she's into, then Tinder is the wrong place to be looking for it. She should become a professional rinser – at least she'd get paid to play mind games.