Orgies sound to me equal parts intriguing and disgusting, but there's obviously a market for this kind of stuff and it seems to be spearheaded by this woman over in America who is looking to hold the world's biggest orgy.
Images VIA 
29 year old Pearl Derriere – which I'm assuming is a stage name (like the way I got assume in there as well eh? – is a burlesque dancer and the founder of the company any Menage Life, which apparently is 'changing how the world relates to sex, making it something to be celebrated and shared'. I'm not sure exactly how it is going about this task, but one way might be by organising the world's largest orgy, sure, and that's exactly what she's planning on doing.
Despite having a background in event management, for some reason the event fell through and didn't actually end up happening for some 'undisclosed reasons'. Surprisingly, Derriere only needed 250 men and 250 women to show up to beat the unofficial world record from Tokyo back in 2006 –  I would have thought that there would have been way bigger orgies than that over history but I guess they've just never been recorded or something.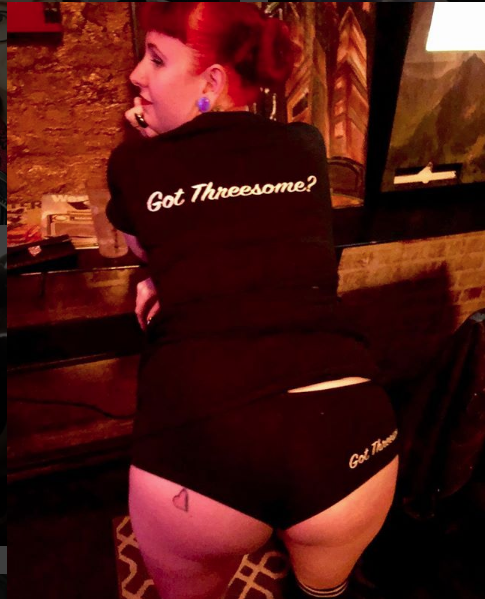 Pearl herself only got in swinging recently and now lives with her 35 year old boyfriend Dan whilst simultaneously dating a 29 year old woman named. Everyone is happy with the situation and they even share a bed together sometimes – result. Pearl had this to say about her lifestyle:
I used to think I was a slut or a whore for what I did, but I realised I am a woman who enjoys sex and I am totally allowed to. There is no shame in that. I don't hide who I am or what I do.
More power to you sister. Just hope you manage to actually organise the world's biggest orgy because that would be one hell of an event. If you book them, they will come. Literally.
For more orgies, check out this video of the world's biggest snake orgy. If you like that kind of thing.