One of the more alarming trends of 2019 involves teenagers going into supermarkets and licking/spitting into/coughing onto products before putting them back on the shelves.
Featured Image VIA
Here are a couple reminders:
Honestly who is raising these monsters pic.twitter.com/DDpZBFqMNG

— Jessica Fletcher (@heckyessica) July 3, 2019
Well, it's just happened again – this time in a Walmart in West Mifflin, Pennsylvania where a woman casually strolled into the store, walked right over to the potatoes, squatted over them, and took a massive piss everywhere in front of horrified employees.
Walmart quickly removed the tainted potatoes from sale and contacted police, who released these images of the woman in hopes someone will recognise her: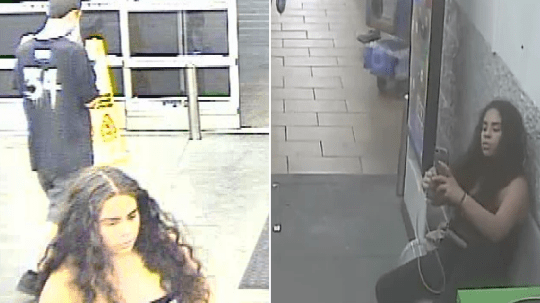 A Walmart spokesman told WPXI:
This type of obscene conduct is outrageous and we immediately disposed of the affected products and sanitized the area to ensure its cleanliness and safety for our customers.

We're working with the West Mifflin Police Department to find the responsible party and have them prosecuted
Previously, the girl who licked the tub of ice cream and put it back on the shelf (video above) sparked a huge investigation and Texas authorities warned she faced up to 20 years in jail. However when they caught her they realised she was a juvenile and so her name must remain private, and any punishment she does face will be way lighter than a 20 year prison term.
I would say the woman in this case looks old enough to know better however, so she's probably screwed once she gets caught. Only a matter of time. I mean someone needs to be made an example of so this madness can stop happening, right?
For the woman who claims the key to her good health is drinking her own urine every day, click HERE.