Although I'm loathe to agree that fried chicken is one of the best things in the world, I'm not sure if I would be willing to whore my body out for a couple of pieces.
Images VIA
There are no such qualms displayed by 31 year old Kelly Fielding though, who recently went into the Chesters Chicken in Wythenshawe, south Manchester completely hammered one night and offered the staff various sex acts in return for some of their delicious fried chicken. When they denied her, she instead chose to go on a racist rant about them which forced them to give her four chicken wings in an attempt to go away.
Instead, she continued to rant and rave at them until she was physically escorted out of the restaurant by the manager, still calling him all the racist names under the sun. The police soon showed up and Fielding continued to attack and assault them until they ended up taking her into the station, where she unbelievably tried to file a complaint against the takeaway owner for assaulting her.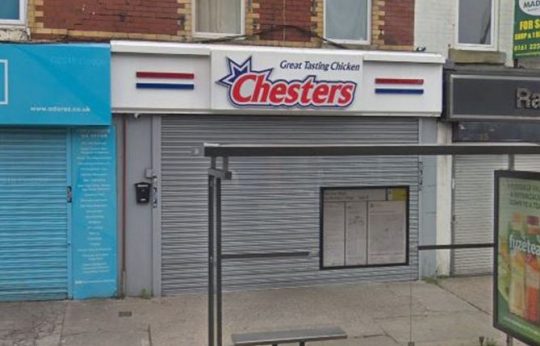 Thankfully after reviewing CCTV footage, she admitted that was guilty of being racist, assaulting two police officers and attacking one of the shop workers. For some reason, the judge decided to give her one last chance and not send her to jail, despite the fact that she has 12 previous convictions and in breach of a suspended prison sentence for trying to smuggle drugs into a jail.
I reckon she's either very lucky or she's got something on the judge – that's the only thing I can think of as to why he wouldn't send her down? Or maybe she offered him sex for a reduced sentence. That's probably it now come to think of it.
For more of the same, check out this woman who offered sex for chicken nuggets. Can't say I blame her really.