A Sainsbury's customer received a nasty surprise when she noticed a hidden message inside a packet of burgers she bought saying "you killed me".
Images VIA
Camilla Moser discovered the note hidden underneath the external wrapping of a packet of the supermarket's burgers.
The picture showed an allegedly deceased cow along with some text which read:
My name was Chloe, I wanted to live. Your 'personal choice' killed me! Don't buy it!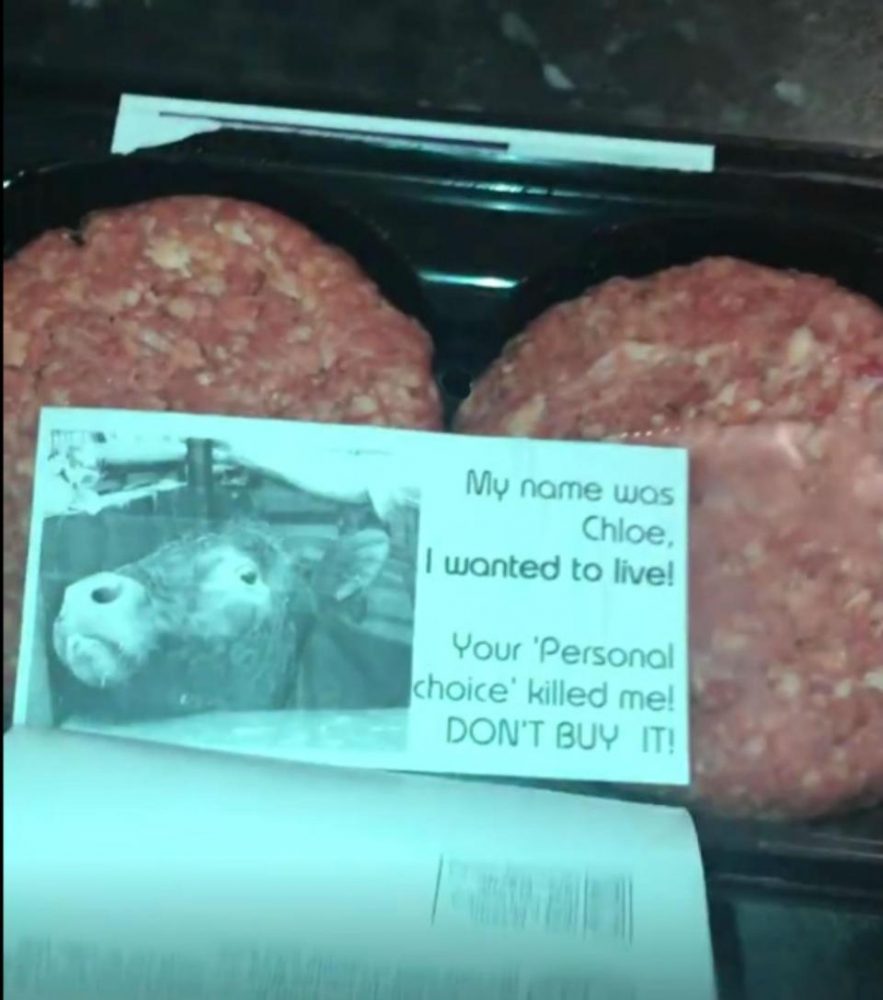 Camilla, 25, reckons that Sainsbury's plant must've been infiltrated because the note was between the burgers' outer and inner packaging. Apparently she was so outraged after finding the note in her £3 Taste the Difference burgers that she posted about it on Facebook  with the caption:
I didn't think opening my burgers this evening would be a meet and greet! FYI!
Sainsbury's were quick to get in touch with the following message:

They're so mortified that they've decided to reimburse Camilla in Nectar points for the cost of the burgers… wow. What a sweet deal.
Still, I don't know why she's even kicking off so much. If she doesn't like facing up to the fact that she's eating cows then why is she buying beef burgers? Moron.
For the time the UK went into meltdown after Sainsbury's messed with its Meal Deal, click HERE.