Apparently 12 people a year die at the Grand Canyon, and the world was very close to witnessing one of those deaths on camera this week thanks to this dozy mum and daughter duo.
Featured Image VIA
Funnily enough, Kevin Fox, the bystander who filmed the scene, told Cater News Agency he was recording to show his kids what NOT to do on a ledge:
Get that IG content, ladies pic.twitter.com/QmKxmH3Q1R

— Busted Coverage (@bustedcoverage) November 6, 2019
Imagine that – one second you're trying to take an Instagram-worthy photo of your mum at the Grand Canyon, the next your entire life is flashing before your eyes because you took about one step too many on the side of the cliff edge.
And then of course your mum yells at you and violently shakes you in front of everyone: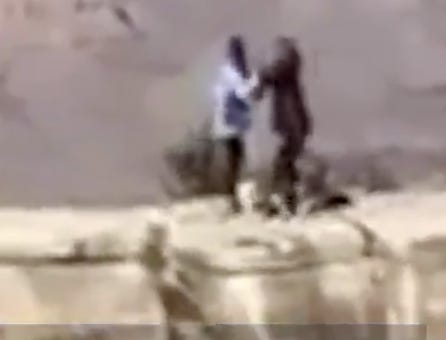 Could have turned out to be a very different, NSFL-style video indeed. I just hope they got the picture they wanted.
For the risky selfie that led two Yorkshire teenagers to their untimely deaths, click HERE. Be careful out there.