They say that every little girl dreams about her wedding day and it often ends up being the best day of their lives, but what happens when you just can't find Mr Right for the perfect ceremony?
Images VIA 
If you're 40-year-old fitness instructor Laura Mesi then the answer is to just marry yourself. Mesi paid £8700 for the ceremony in her native Lissone, Italy and invited all her family and friends for the fairytale wedding that she had always wanted.
The ceremony was performed by a guy called Ramiro Humberto Romero and Mesi was presented with a bottle of champagne with 'single' written on it. Her friends all cheered to the toast of 'single' again and the wedding cake only had a bride sitting on the top tier.
Following the wedding, she jetted off on her honeymoon to Egypt on her own.
Here's what Mesi had to say about it all: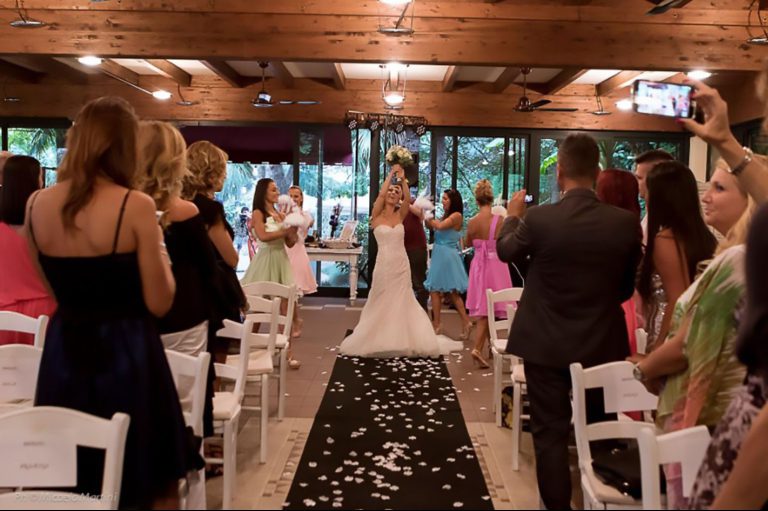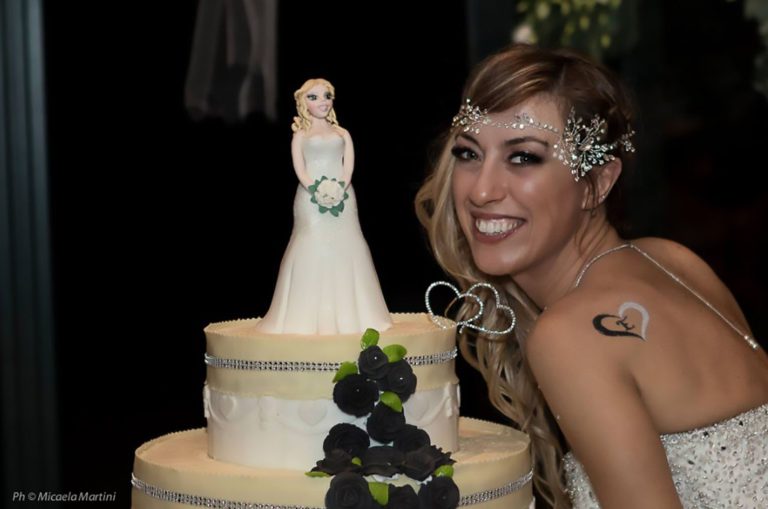 I told friends and family that if I had not found my soul-mate by my 40th birthday I would marry myself.

If one day I find a man with whom I can plan a future I'll be happy, but my happiness does not depend on him.

This is my fairytale wedding – only without a Prince Charming.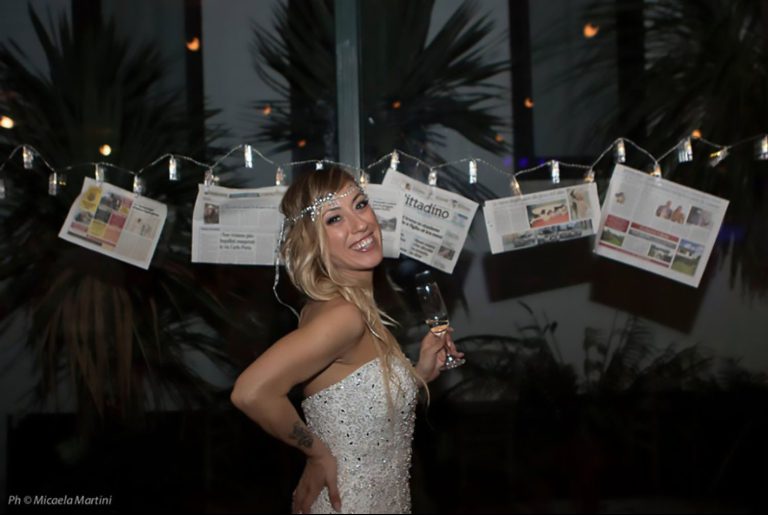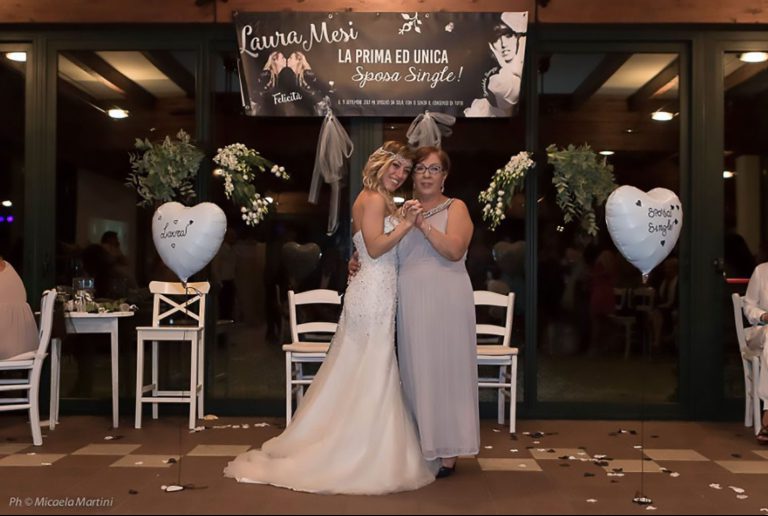 Fair enough I suppose, even if it is a little sad. You think about all the awful women and men out there that you've encountered in your life that somehow have girlfriends and have ended up married and you've gotta wonder, is this woman just super picky or is there something wrong with her? I guess it doesn't matter any more.
For more marriage, check out how this one seemingly innocent photo ended up ruining a marriage. Maybe it's a good idea to just marry yourself.