They say incest is a family affair, but I don't think I've ever encountered a case of it as extreme and weird as this one.
Images VIA
The honour goes to 43 year old Oklahoma woman Patricia Spann, who has the distinction of being the only person I've ever heard of who has been married to both their son and their daughter. It turns out that she gave up her children into the care of their grandmother when they were born and became reunited with them in later life.
She first met her son Jody and decided to get married to him, but that didn't work out and the marriage was annulled six years ago. Two years ago she reunited with her 23 year old daughter Misty and the pair were married this March in Commanche County. Look how cute they look together.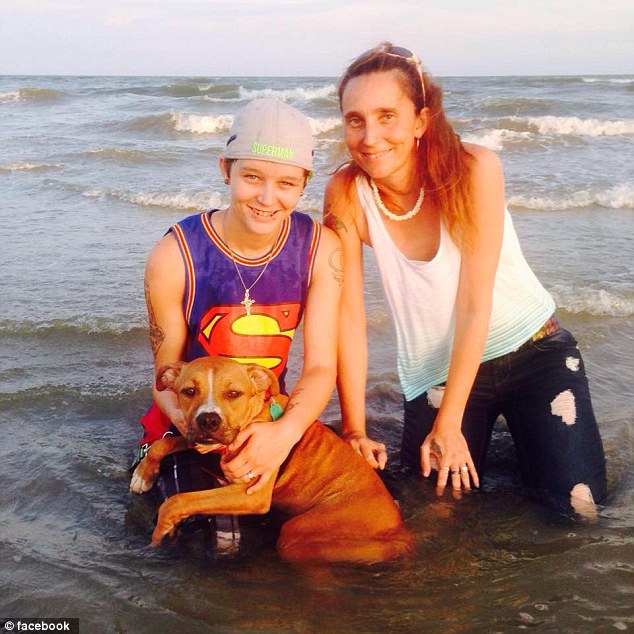 That seemed to be going well until the Department of Human Services launched a child welfare investigation into the couple. Their relationship was discovered and both of them have now been arrested and they'll have a trial shortly. In the meantime they're in jail.
Oklahoma law states that marriage of two relatives is incest whether or not a sexual relationship exists, although it's unclear from the current information whether this is the case between Misty and Patricia. I'm betting it isn't.
On her part Patricia is pleading ignorance as her name is no longer listed on Misty's birth certificate so she didn't think it would be classified as incest. That's a nice little loophole, but I suppose when you're an incest specialist like Patricia you know all the tricks of the trade.
I doubt she's going to get away with it because she's serially incestuous (took me som long to figure out how to say that) and that's not a good thing. Sure I know that Genetic Sexual Attraction is a condition that exists and is well documented, but geez can you try and keep a lid on it? If it didn't work the first time chances are it isn't going to work the second, right?
For more incest, check out these five films on the subject that will make your skin crawl.