It's bad enough that we have to hear about men getting teenage girls to perform on webcams for their perverse pleasure, now we have to hear about a woman pretending to be a man to obtain the same results. Ugh.
Images VIA
The 'woman' in question is named Emily Timms and it has been revealed that she was actually inspired by the TV show Catfish (that's actually managed to inspire someone?) to create a fake Instagram profile as a person called Joey Knight, which she then used to meet teenage girls and build a relationship with them. When she subsequently FaceTimed them, she would sit in a darkened room so they couldn't tell she was a woman and then ask them to perform sex acts for her, including sticking a deodorant can in their vagina. Gross.
For some reason, some of them agreed but one of them was actually smart enough to realise Joey wasn't who he said he was and called the cops on her, after he constantly didn't show up for dates and refused to reveal himself on FaceTime. Emily was subsequently arrested and has now been jailed for three years after admitting a person to engage in sexual activity, causing child pornography and causing or inciting child prostitution or pornography.
She said she didn't realise she was breaking the law, but Judge Charles Macdonald QC said the following: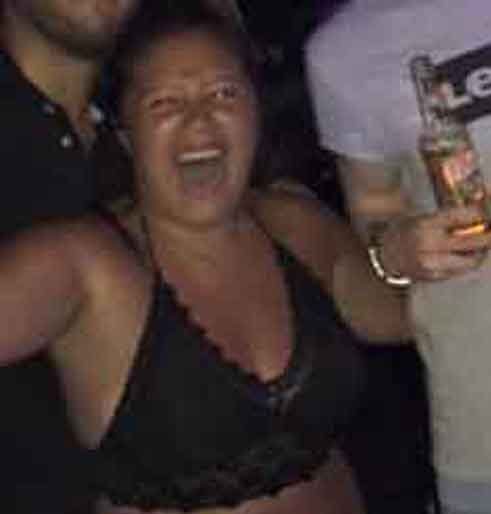 She claims to be confused by her sexuality and inspired by the programme Catfish to adopt a false identity in the hope of finding a happy ending with a female partner.

I accept entirely this account the defendant currently believes but I don't accept it was her real thinking at the time of the offences.

Doubts about sexual orientation are common in relatively young people and that can be widely tested without pretending to be a man and deceiving a young girl.

It is obtaining sexual gratification by deception.

There is a significant impact here featuring loss of trust and reluctance to form relationships.

There was a sense of betrayal and loss of confidence.

There is mitigation in the form of genuine remorse and positive good character, but punishment and deterrence are required.

Even if the sentence was short enough to consider suspension, I would not do so.
Tough but reasonable I suppose because you can't really go around doing stuff like that can you, even if you are "confused". Three years might be a bit too much though I suppose but I guess don't do the crime if you can't do the time.
For more of the same, check out this guy who's been scammed by three girls he met on the internet. Loser.