Derbyshire girl Catherine Blackett, 22, exposed ex-boyfriend Thomas Raven, 42, on Facebook after he racked up massive store card debts in her name when they split up.
Featured Image VIA
Thomas had already received a police caution for fraud when Catherine decided she'd share the story on Facebook so other women could be aware of what a dick this guy is: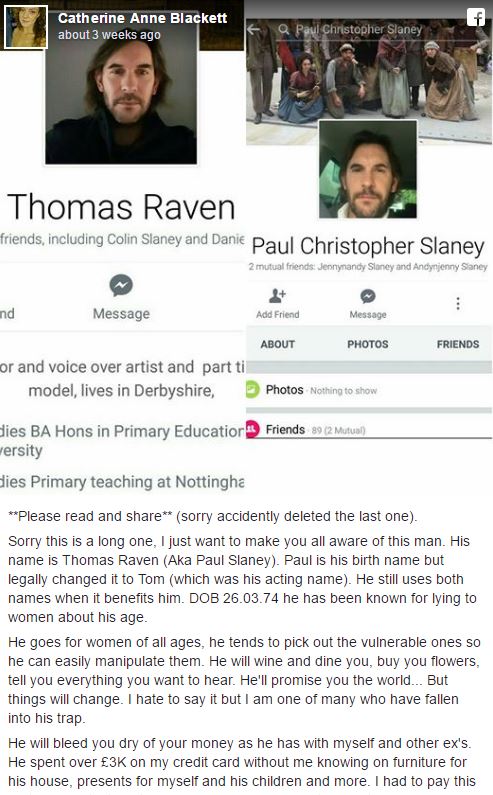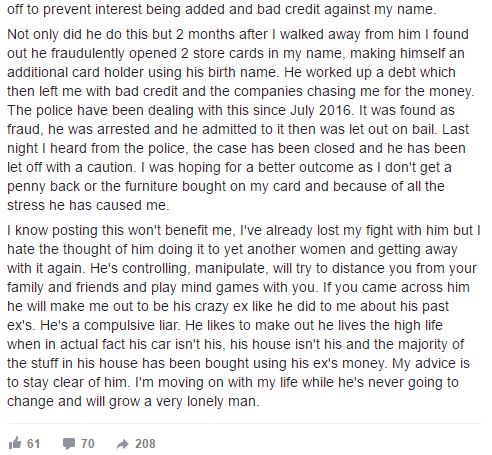 Wow, what a piece of work.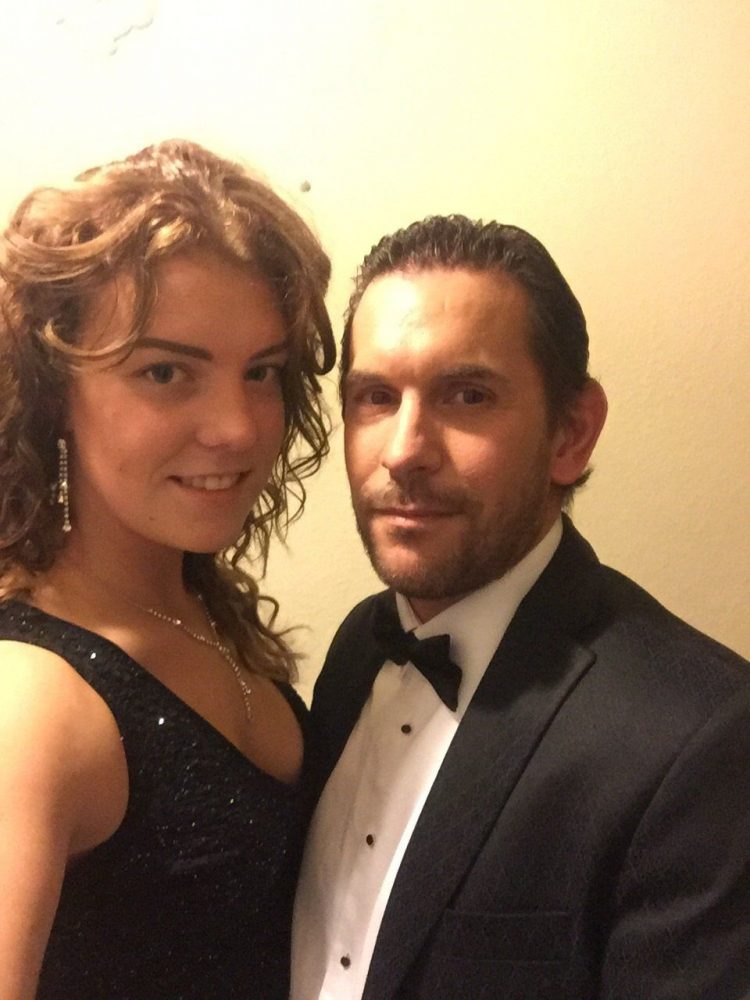 A whole bunch of girls came forward with their own tales of Thomas's scumbagginess: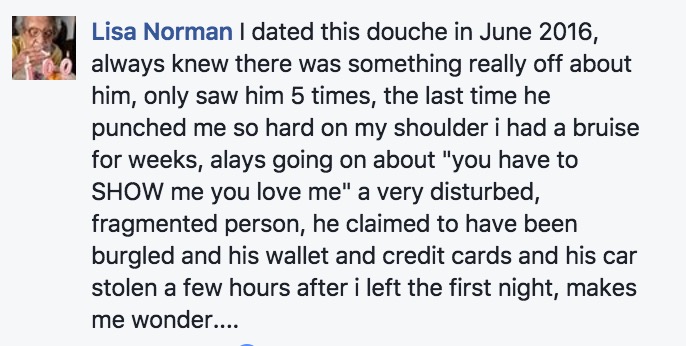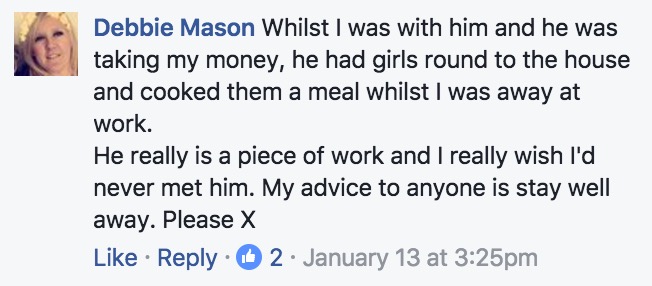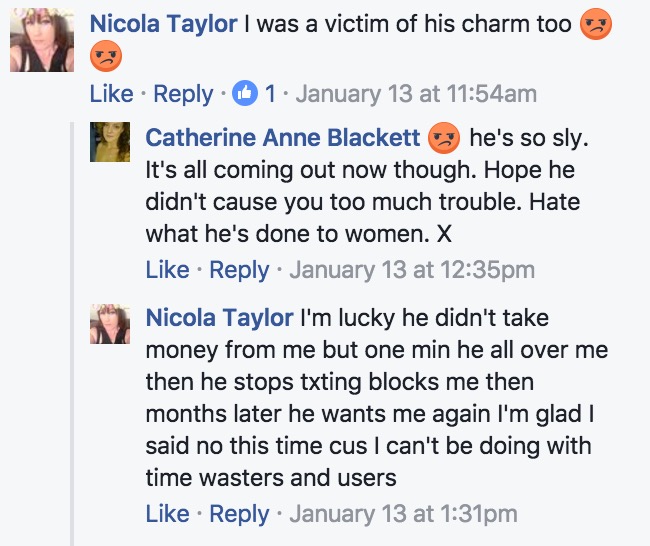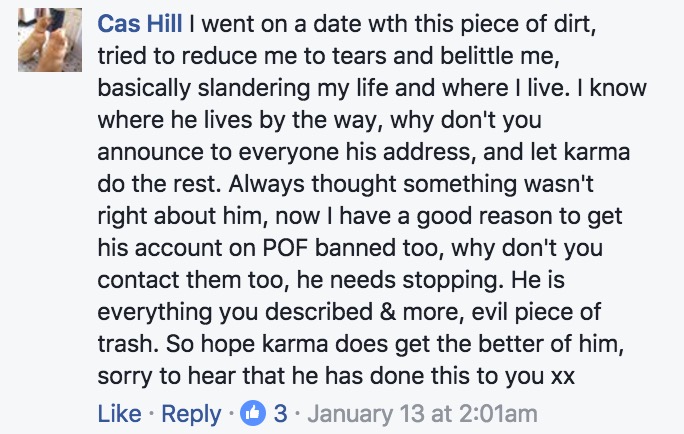 Just goes to show, being a dickhead will always catch up with you in the end. This Thomas Raven prick was pretty much funding his entire life dating these girls and getting them to bankroll him. He forgot that in the age of Facebook and social media there's no chance in hell you'll get away with it forever. Maybe in the 80s or 90s, but not now.
For another girl who ruined her ex-boyfriend's life in one brutal Facebook status, click HERE.