No one likes a bully, but unfortunately this world is full of them. Just take a look at TOWIE's James Argent who has suffered a tirade of fat-shaming abuse online.
Images VIA
A woman named Kym Fisher, who was the victim of similar abuse, decided to take matters into her own hands after she was victimised by a road rage heckler about her weight.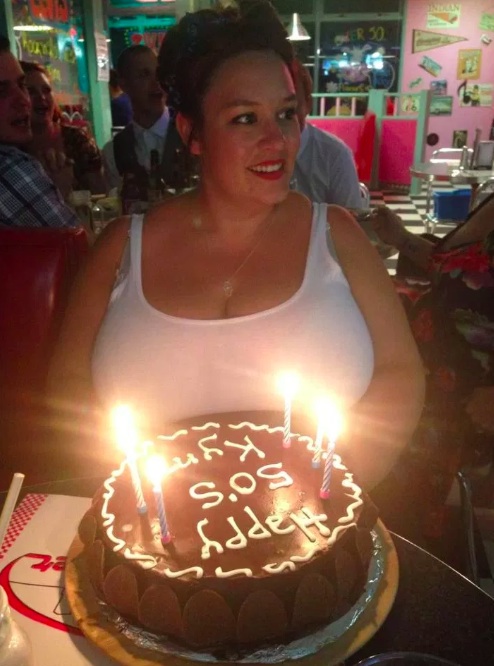 The mum-of-one from Basingstoke revealed how she was subjected to nasty insults from an angry van driver back in 2015. Although it was him who didn't indicate at a roundabout, the driver wound down his window and shouted "you're a fat c**t" and threw a burger at her car.
Thankfully she did go to the police and the man ended up with a fine – such disgusting behaviour should never be tolerated. However, it did make Kym reevaluate her relationship with food and, spurred on by the fact that she wanted to get healthy for her daughter Bea, the 30-year-old decided to overhaul her diet.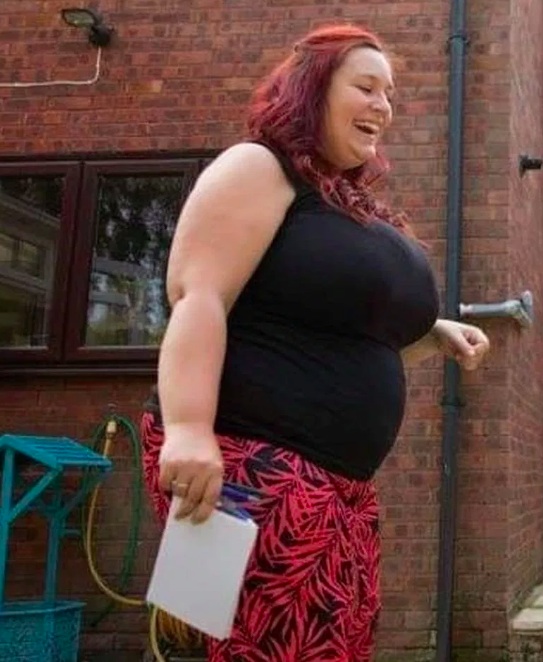 When Bea started walking and running around, I couldn't run after her. I was out of breath all the time. Even getting up off the sofa was a bit of an issue…

I started to get a bit embarrassed that I couldn't do things with her because I was out of breath and unfit.

My mum was saying 'you need to be careful. You need to sort it out and if you want to be around to see your daughter grow up then you need to lose weight'. I needed that push.
Prior to the attack, Kym had tried to lose weight in 2012 when her then-size-24 mum suffered from a gallstone getting stuck in a tube going to her pancreas, leaving her on a life support machine.
Weighing 17 stone at the time, Kym managed to lose a significant amount of weight on a crash diet, but she quickly put it back on after having her kid and living on fast food such as McDonald's and pigs in blankets toasties from Costa.
I didn't even try to excuse my eating, to be honest. I just didn't care. I wasn't worried about it and nobody said anything.
This all changed when, triggered by the vile abuse, Kym decided to join Slimming World in 2017. As well as eating healthier whole food meals, the mum-of-one now goes to the gym six times a week and has lost a whopping 10 stone in the process.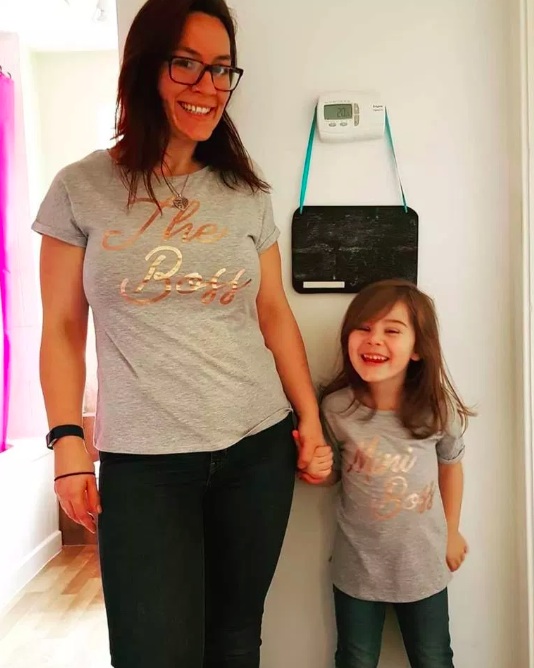 I feel amazing in myself. My confidence has shot up so much. I can run around with Bea and not get out of breath.

The other day I had to run my friend's kids into school and I loved that I could run in and run out and when I got to the car I wasn't tired.

I couldn't have done that when I was big, it would've hurt.

And it's little things like knowing I can go on a bouncy castle with Bea and I'm not going to break it.

I still have to remind myself sometimes that I'm not that big anymore.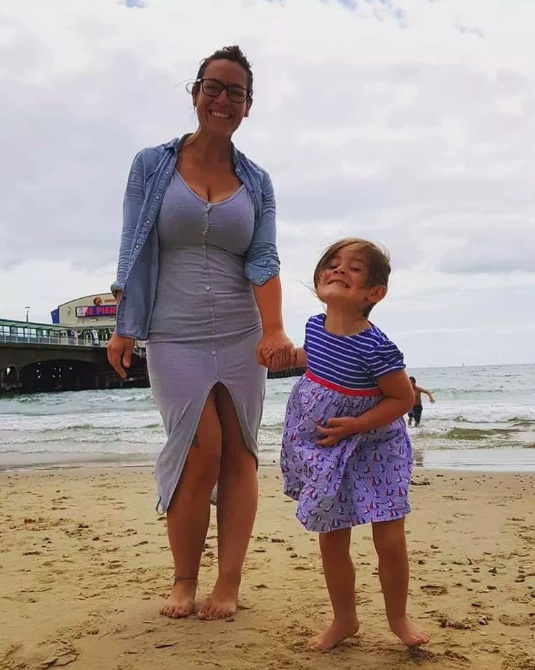 Hats off to Kym for not only overcoming such a horrific incident, but for taking back control of her health in the name of being a good mum to her daughter.
For more inspirational stories, check out this woman's weight loss time-lapse video.