Most people know the difference between a blow job and a job interview but not Sunny Barkats, the founding partner of JSBarkats law firm apparently. He's been accused of forcing a 19 year old girl called Denisse Villalta to give him a blow job and have sex with him during a job interview.
Images VIA 
For some reason she decided to take the job anyway – apparently because she was in debt from her university tuition and needed healthcare coverage – and was subjected to more disgusting behaviour on her first day at work. Barkats demanded that she have a threesome with him and his wife, put a client on hold whilst he made her give him another blow job and then choked her whilst they had sex again.
He also apparently told her the following:
If I catch you with someone else, I will kill you. You belong to me.
After experiencing all this, when she finally got out of the office Denisse (pictured below) faked a doctor's appointment and got the hell out of there, never to return. Can't really say I blame her if all that is true.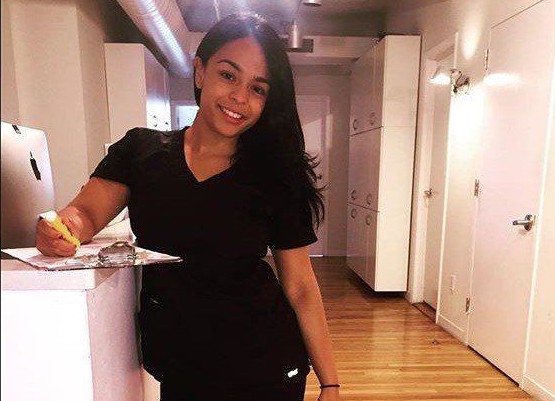 The lawsuit was filed in a Manhattan court on Wednesday and Denisse is suing for an unspecified amount for emotional distress. Barkats is obviously strongly denying her claims as you would in this situation.
I feel sorry for Denisse if this did happen, but it kind of doesn't add up to me why she went back to work the day after the dude did all that in the interview? Surely she can't have been that hard up for cash or a job that she thought it was a good idea to go and work for him?
It seems like something else is going on here, but I suppose we'll have to wait for the trial to start before we get to the bottom of that, which will probably take some time. In the meantime, check out this other absolutely horrible boss.