You might have seen a couple of weeks ago that some woman from South Africa was claiming that she had given birth to a record ten children, but it has now emerged that was making the whole thing up.
Featured Image VIA 
Doubt was initially cast when the father Teboho Tsotetsi claimed that he had never met any of the children and 37 year old Gosiame Sithole was subsequently admitted to a psychiatric hospital for an evaluation. Here's what they had to say about the situation:
Miss Sithole was admitted to Tembisa hospital on 18 June 2021, and various medical tests were conducted on her to determine her state of health.

Initially, she was meant to be kept at the hospital for 72 hours, which lapsed on Tuesday.

Upon completing their preliminary examination, her doctors recommended that she be kept at the hospital for a further seven days for further observation, in accordance with the Mental Healthcare Act.

It has now been established by medical practitioners that Miss Sithole did not give birth to any babies in recent times. It has also been established that she was not pregnant in recent times.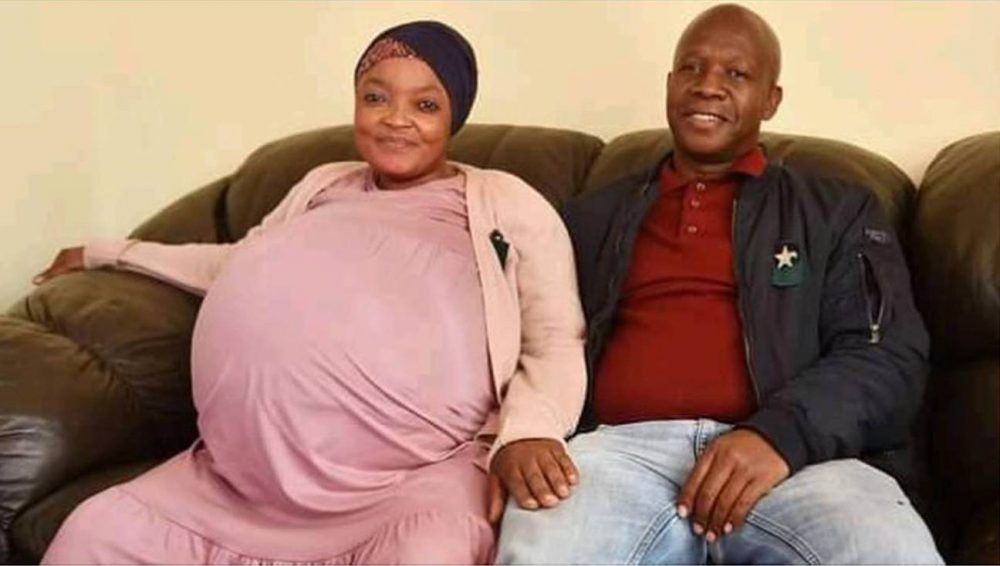 What a completely weird thing to lie about, especially as it's so easy to disprove by the fact that you don't have ten babies hanging around with you the whole time. It's pretty embarrassing that Pretoria News even published it in the first place and editor Piet Rampedi was forced to put out the following grovelling statement:
I used no investigative tool or checklist.
They had no reason to lie to me about the pregnancy. For me, it was a story of celebration.
Hence, I never demanded documentary proof of the pregnancy, such as scanners and clinic cards, for instance, as I would normally do with an investigative story.
However, judging by the sudden turn of events and the reaction from the government and our detractors, I was wrong.
Yeah no shit dude. Can't believe he didn't even ask for a photograph of her with the ten babies because surely that's the kind of thing that would look great in a newspaper and probably go viral?
It's a really weird flex all round. Not sure why Sithole wanted to make the whole thing up in the first place because there's no real advantage to it because people are going to find out and just think that you're a grade A dickhead? Maybe she is actually mentally ill though, in which case I hope she gets the help that she quite clearly needs. All the best.
For more of the same, check out this chick who just pulled the most savage prank on her boyfriend. Not cool.