A mixed grill is normally a thing of beauty, as you get all your favourite meats on one plate and can wolf them down in whatever order you want, but it turns out that they can also be fatal if you don't consume them in the right manner.
Featured Image VIA 
That's because 47 year old Karen Hopkins tragically passed away after consuming one last August when her airway became obstructed. Karen wsa enjoying the mixed grill at the Brewers Fayre restaurant in Ebbw Vale, Wales with her daughter Rhiannon Evans when the tragedy occurred. Despite the best efforts of Rhiannon and other members of the public, the paramedics were unable to help her when they arrived 25 minutes after receiving the 999 call.
Ms Evans said the following during an enquiry into Karen's death: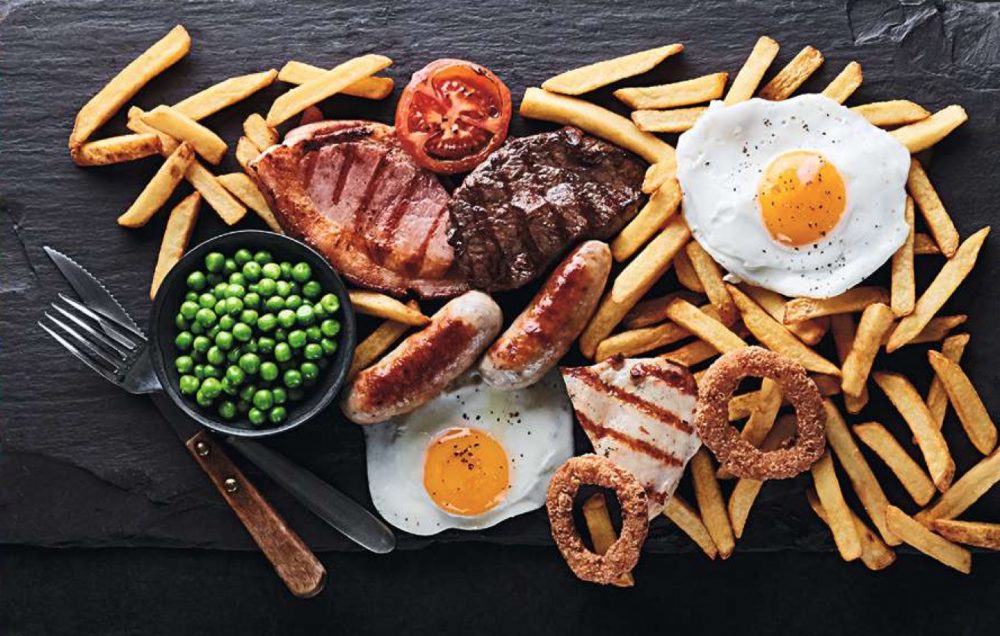 I asked her if she was ok and she shook her head, she was unable to speak because she was choking so I slapped her back.

Someone came over and did the Heimlich maneuver on her two times. This worked and some frothy brown liquid came out.

She tried to put her hand to her mouth as if she was trying to grab something and she said 'I'm going, I'm going' before collapsing to the floor unresponsive.

I screamed 'someone call an ambulance she's choking'.
Geez that sounds like a traumatic end to the day doesn't it? An autopsy discovered residual food bones in Karen's larynx and this was subsequently listed as the cause of her accidental death. RIP.
Not really sure what this says for the state of a Brewers Fayre restaurant mixed grill though. Looking at the menu, it's listed as 'a rump steak, half a gammon steak, two eggs, half a chicken breast, two pork sausages, chips, onion rings, a garden tomato and peas' and there's definitely no bones anywhere in there at all, so shouldn't Rhiannon be like suing them for negligence or something?
Sure, it's an accident, but it's kinda shitty if they're serving meat with food bones in it that aren't supposed to have any and it's resulting in the death of a customer. There's gotta be some kind of compensation for that, right? Gonna screw you up massively seeing your mum choke to death like that at a nice meal. Messed up.
For more of the same, check out the UK's biggest mixed grill, weighing in at 9000 calories. Wouldn't be choking to death on that.