The one part about Catfish stories that always gets me is always how the people involved never stop to think about why multi million dollar recording artists or the equivalent might be falling in love with them after talking on the internet and most of all why they never question why they might require money off them as well. Surely at least part of the reason why the victim is so enamoured with them is their wealth, so it always seems ridiculous to me that they're also convinced to part with large sums of money as a result of their newfound love. I guess love works in mysterious ways though huh?
Featured Image VIA 
Anyway, one of the biggest Catfish scams of all time has recently been publicised after a woman sent $100,000 to a man claiming to be Bruno Mars, just one month after the pair started talking on Instagram. The 63 year old Texas woman was apparently convinced that Bruno Mars – also known as  Chinwendu Azuonwu – wanted to have a relationship with her and was more than willing to transfer him over $100,000 that he needed for a 'friend of the band for tour expenses'.
Here's how ABC News are reporting that she fell for his scam: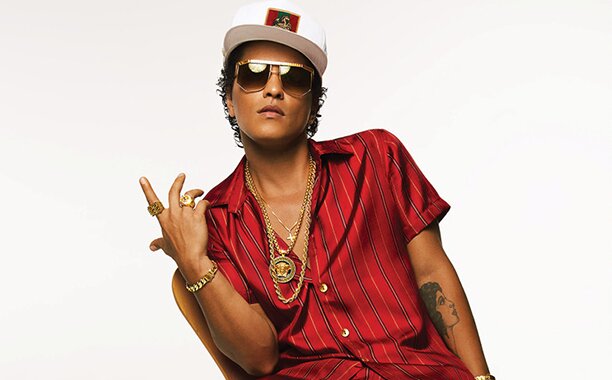 Documents state the woman fell in love with the Mars account and at the time, she believed him to be the real singer because he had sent her multiple texts and photos of the artist while he was on tour.

She also told investigators that he wanted to quit the tour to be with her.
It's that easy. Azuonwu and an accomplice called Basil Amadi have both been charged with third degree felony money laundering, after police determined that $90,000 had been placed in Azuonwu's account and $10,000 in Amadi's. Both accounts had been drained, so it seems like the pair certainly had a bit of fun with their tour expenses.
Obviously the Texas woman is feeling like the biggest douchebag in history, but maybe the upcoming trial will give her some respite, even if it seems unlikely that these two chancers will ever be able to pay her back the money they owe her. If ever you feel like you made a bad financial decision, just remember her and you should feel a little bit better.
For more of the same, check out this story about a teenager killing her best friend after a Catfisher promised her $7 million for the videos. Messed up.