Over in the Netherlands, people aren't very happy about the new 9pm curfew that has been implemented in order to tackle the spread of new COVID variants, and so they've been out on the streets protesting and setting things on fire and clashing with the police.
Featured Image VIA
In one clip doing the rounds, a woman and a man are seen walking past a police vehicle armed with a water cannon. The man appears to point a phone or camera at the police, prompting them to aim the cannon at the pair and fire, hitting the woman as the man scurried out of the way:
Ouch! As you just saw, the force sent the woman's face smashing into a building and footage taken moments later shows her walking away with blood dripping out of the side of head as her buddy yells at the police.
Here are some more images from the demonstrations around the Netherlands right now, with over 100 people arrested thus far (via BBC and CBC).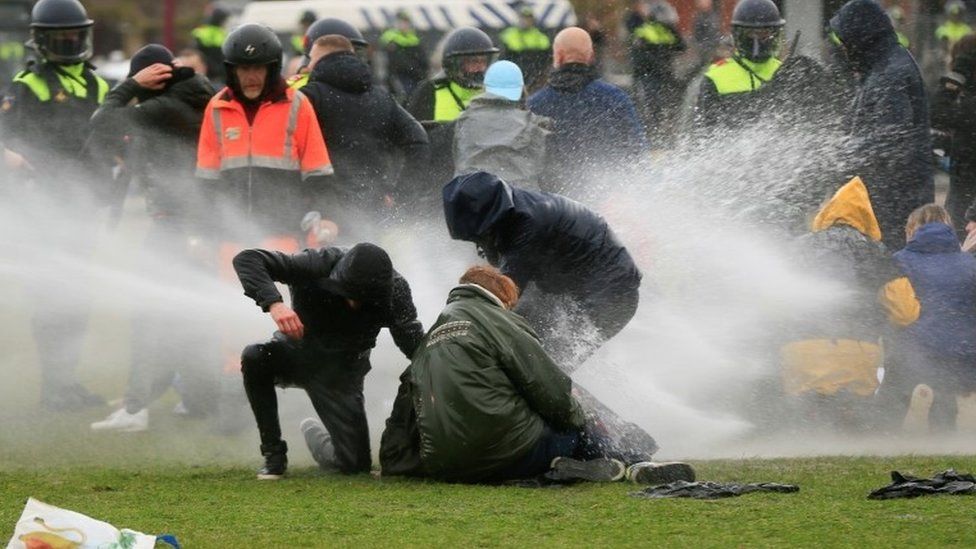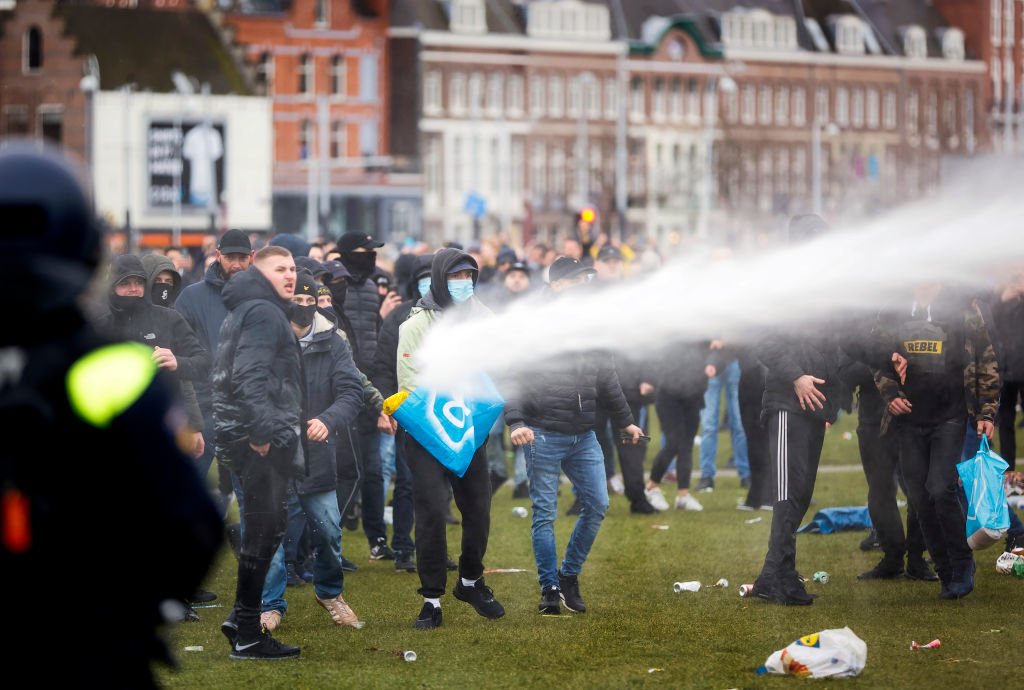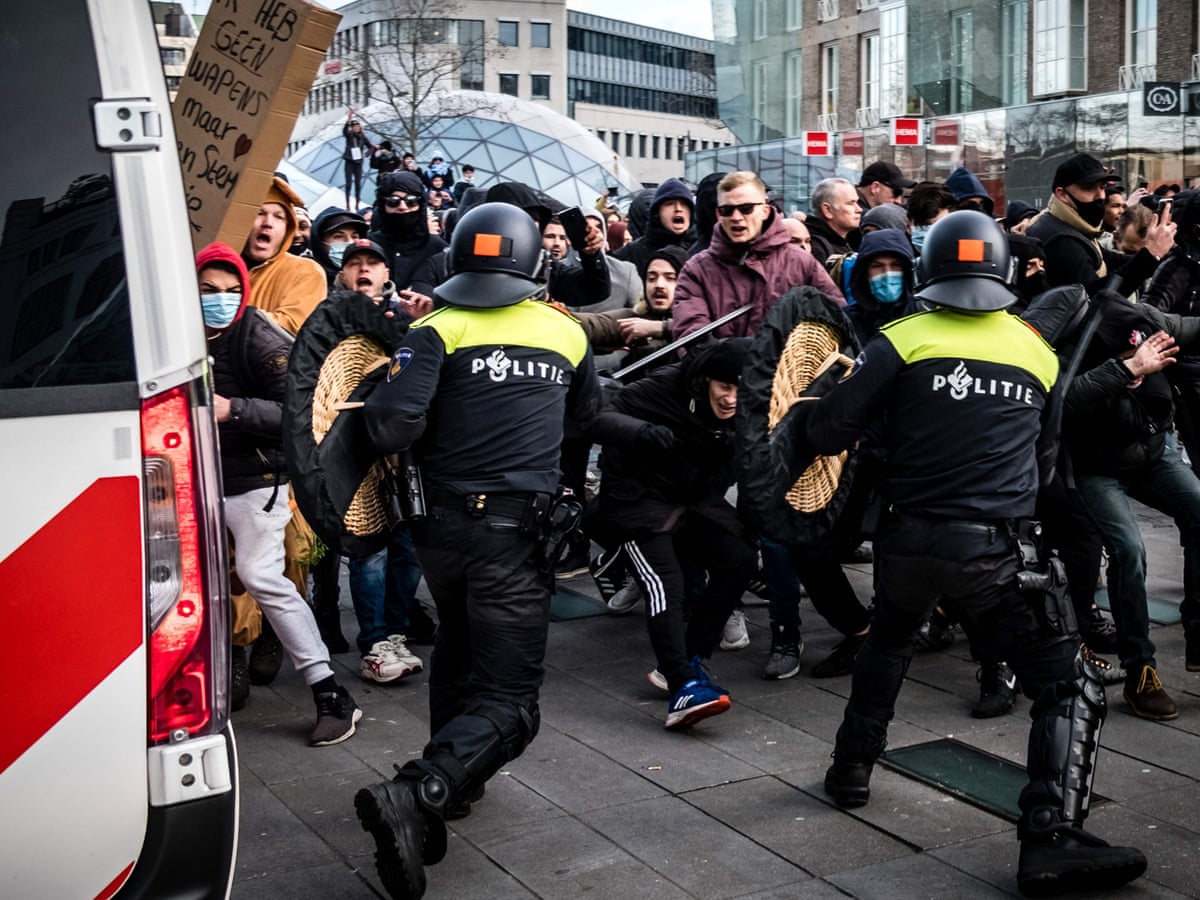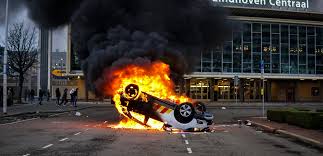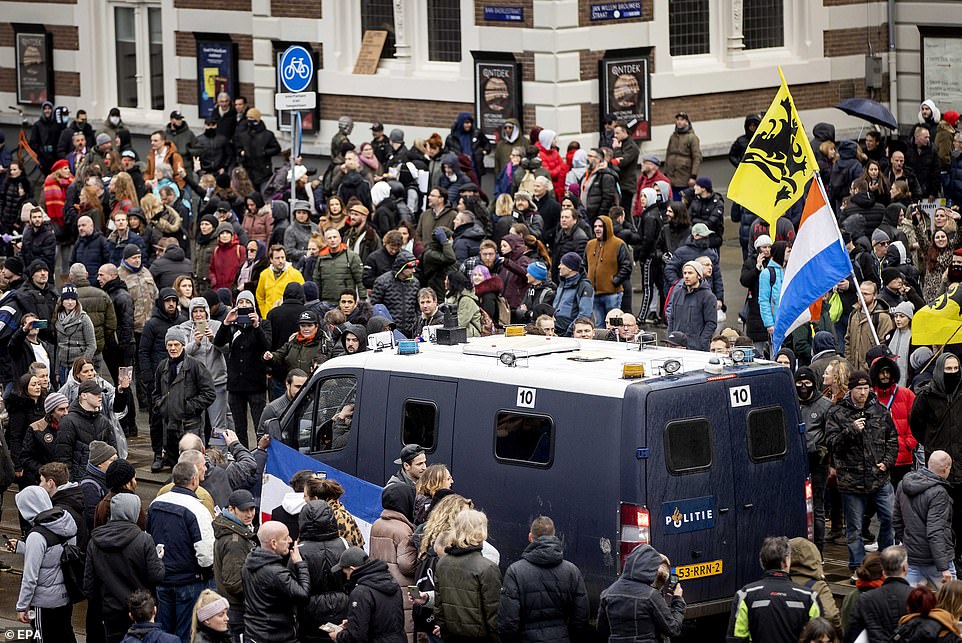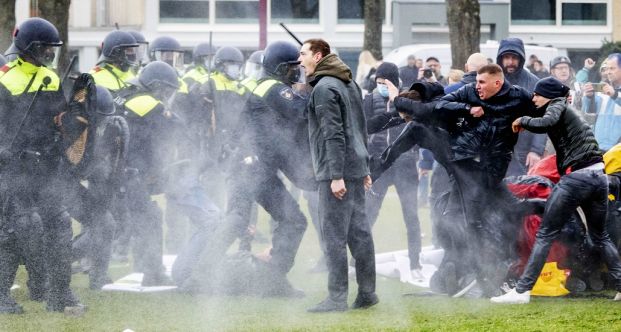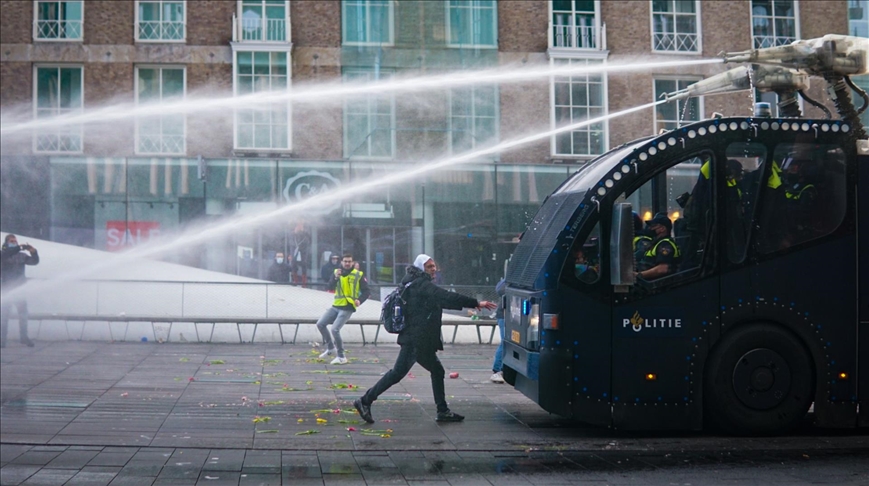 I guess some countries are taking lockdown measures worse than others. The question remains – when do lockdown restrictions and guidelines become draconian rather than justifiably for the good of society? I don't know, but what I do know is that this pandemic cannot be over soon enough.
In any case, best wishes to the young lady who had her head busted open and is potentially nursing a concussion right now. Speedy recovery!
Reminiscent of the scenes in Istanbul, Turkey, a few years back, when the government deployed police water cannons to deal with Gay Pride protestors in the capital. Boy what a mess that was.