We already featured one plastic surgery addict on the site today and asked if she had gone too far, but I think pretty much everyone will agree that 29 year old adult model Mayra Hills – who prefers to be called 'Beshine' – definitely has.
Images VIA
That's because despite starting as a modest A cup, Beshine has had so many plastic surgeries enlarging her breasts that she now sits at a 32Z, officially the biggest breasts in the world. Apparently the average size is a 34B.
As you can see from the pictures on this page, Beshine's breasts are absolutely gigantic to the point that I don't understand how anyone would find them attractive or how Beshine even enjoys having to walk around with them attached to her body anymore. They weigh 9kg each and she says that they impact her daily life massively, to the point that she can't really find any clothes to wear, can't drive a car and finds it very hard to take public transport. Sounds like a complete nightmare to be honest.
Despite this, she has no intention of getting rid of them and in fact wants to make them even bigger. Fantastic: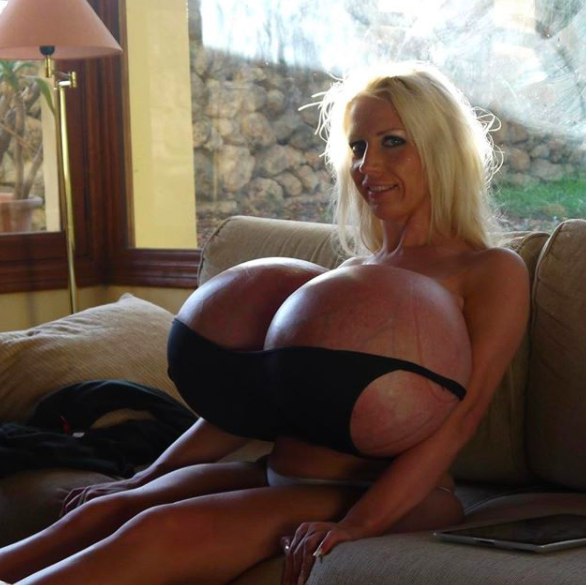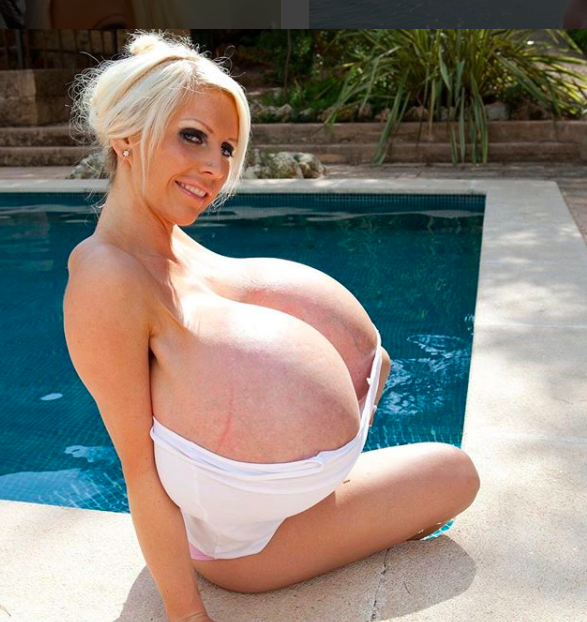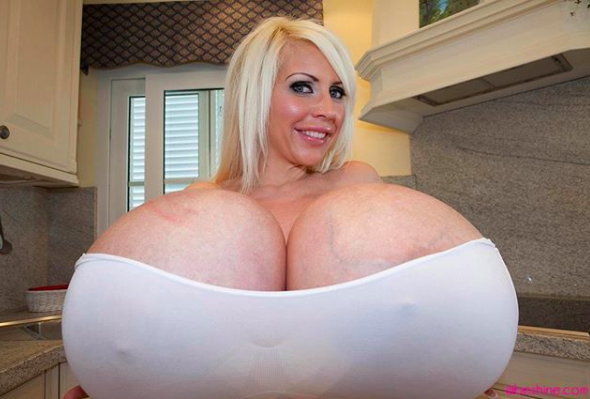 It is not easy, but those who seek shall find.

Tops must either be very big and wide or narrow, and very elastic. Pants and other bottoms I buy in ordinary shops.

My bras are custom made by a tailor. I actually carry a spare one with me at all times in case the one I'm wearing breaks, which happens often.

I can't hide the fact that I want to make my breasts even larger. I don't want to hide. I attract attention. I'm different.

Sometimes you hear a giggle, or just staring, sometimes negative words. Often women hate me. Guys are mostly speechless or think I'm a porn actress.

But, I have no time for intolerant people so I'm not interested in those people's opinions. I do what I like. It would be boring if everyone were the same.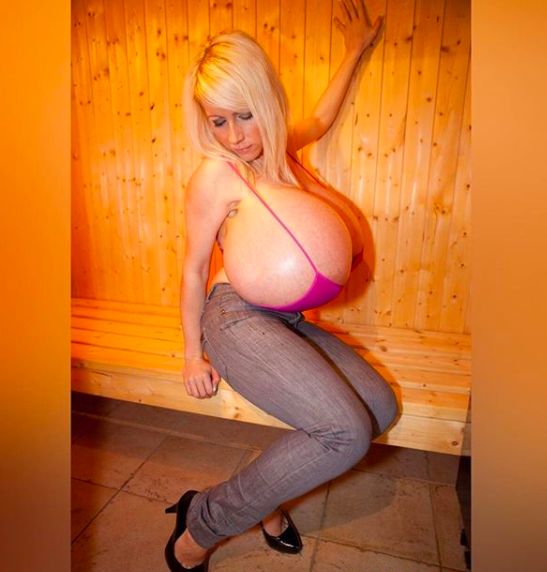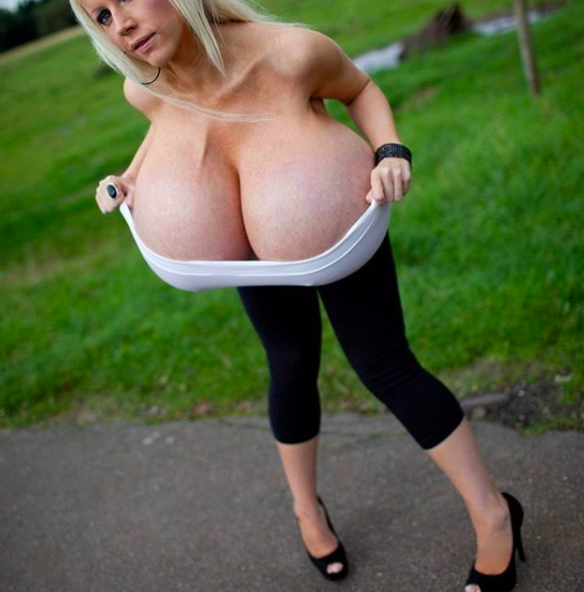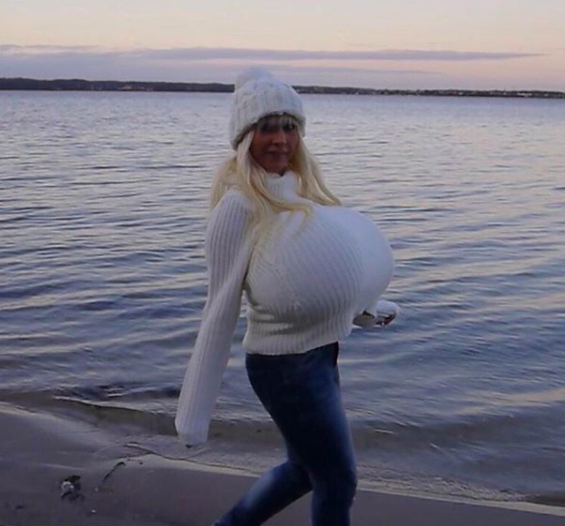 I suppose she has a point there, but is it interesting to make your breasts so large that they're bordering on grotesque? I guess her 105,000 Instagram followers and the people that pay a daily subscription fee to see her perform daily activities and illicit acts think so, so you can't really argue with that. I'm not buying it though myself.
For more of the same, check out this woman who made herself look like a Pamela Anderson doll. Madness.