Time for a really depressing/messed up post here on Sick Chirpse where a mother has been accused of performing some of the most deplorable acts imaginable to her own family.
Images VIA
36 year old Lisa Snyder from Berks County, Pennsylvania is standing accused of first-degree murder, third-degree murder, tampering with evidence, endangering the welfare of children, animal cruelty and sexual intercourse with a dog. She called the police after she said she found both her children – eight year old Connor and four year old Brinley – hanging from opposite ends of a single wire cable dog lead in her basement, but after paramedics arrived at her house they were surprised to see that she never went back down into the basement to try and revive her.
This immediately aroused suspicions of Snyder and a search of her house and computers revealed numerous images of her having sex with the family dog and a whole bunch of internet searches related to murder and how to get away with it. Here's what prosecutor John Adams said about her: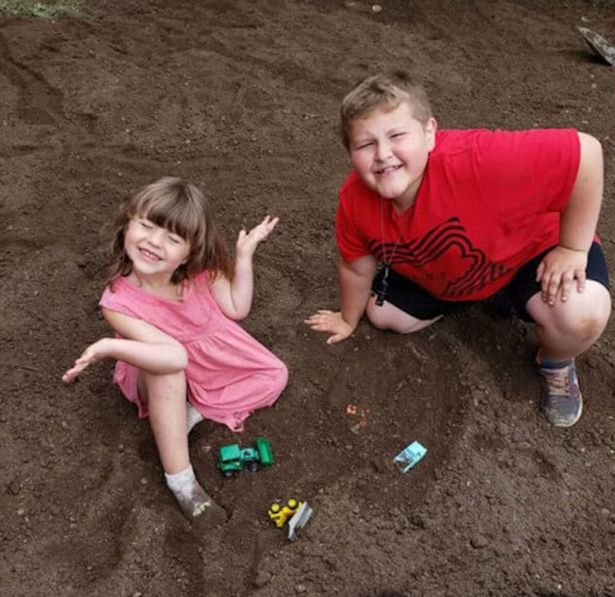 It is very emotional for all of us.

To have two children taken at such a young age, what appears to be two very innocent people.

It's not right, it hits us in the heart.

We may think that a mother of children who are found hanging would make every effort possible to save them.

That was not done in this situation.

She showed little emotion.
I mean it pretty much sounds like she did it doesn't it? What an absolute mental case she must be though to kill her kids and have sex with her dog all the time AND Google how to get away with it and then get busted straight away. Sounds completely mental to be honest and hopefully will be found guilty and clinically insane and spend the rest of her life in jail. Only way.
For more of the same, check out this weird story about sex with dogs on a guy's birthday. Strange.