We all know Willow and Jaden Smith to be complete knobheads who are so out of touch with reality, they're practically on Mars. Unfortunately their latest statements did absolutely nothing to alleviate that perspective.
Featured Image VIA
In their most recent interview, it seems their quarter-life crisis has kicked in early, as they both said that they would like to give up their life of fame and fortune and instead go and live in the woods to eat squirrels. If they do decide to go with that option, I sure as hell hope that it gets turned into a reality TV programme. Much better than 'Big Brother'.
Speaking in an interview to Pharell Williams (how many egos can you fit in a room?), when asked where Jaden saw himself in 10 years, he said, "gone".
His sister, Willow, 15, said:
I feel that. I see myself in the mountains somewhere in a tent cooking a squirrel.

I want to retreat back to living off the land and just being in nature, experiencing life in the most pure, natural way possible.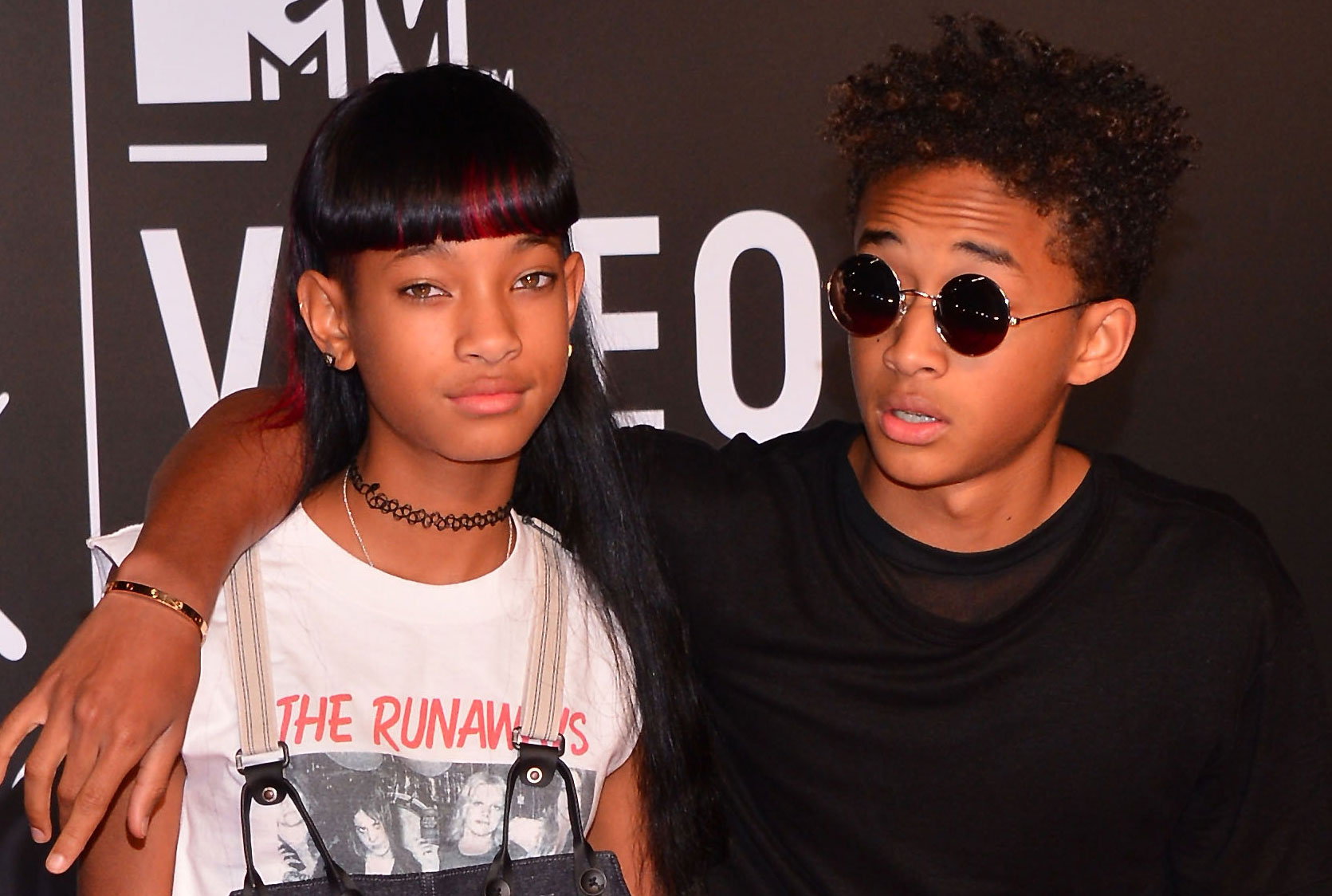 Normal. They also spoke about their parents, with Willow adding:
Growing up, all I saw was my parents trying to be the best people they could be, and people coming to them for wisdom, coming to them for guidance, and them not pushing themselves on a pedestal, but literally being face-to-face with these people and saying, 'I'm no better than you.'

They always give back what people give to them… what my parents have given to me is not anything that has to do with money or success or anything that society says people should be focusing on – it's something spiritual that only certain people can grasp and accept.
Urgh. I really, really detest these children. They're so self-indulged and egotistical, I sort of wish they would just shut the fuck up and realise that they're nothing more than spoilt little famous rich kids. Even Will Smith himself realises that he went too far with these guys.
Still, it will be interesting to see in 10 years if they have reached their dream of living in nature or if they just ended up like every other celebrity child in the entire world. I'm placing my bets on the latter.