Will Smith is generally known as one of the nice guys in Hollywood – what's not to like about him, seriously? – and he proved it again on the set of his new film Concussion where he decided to treat the entire cast and crew to an awesome catering party.
Catering on movies for the crew probably generally sucks but Will really pushed out the boat with this and treated everyone to some great food including lobster tails, filet mignon, prime rib, chicken, sausage, pastas, etc etc etc – basically whatever they could have wanted. Considering they were probably used to some shitty salad bar and a crappy sandwich if they were lucky, then this was really going above and beyond the call of duty. Mmmm, would you look at that lobster tail?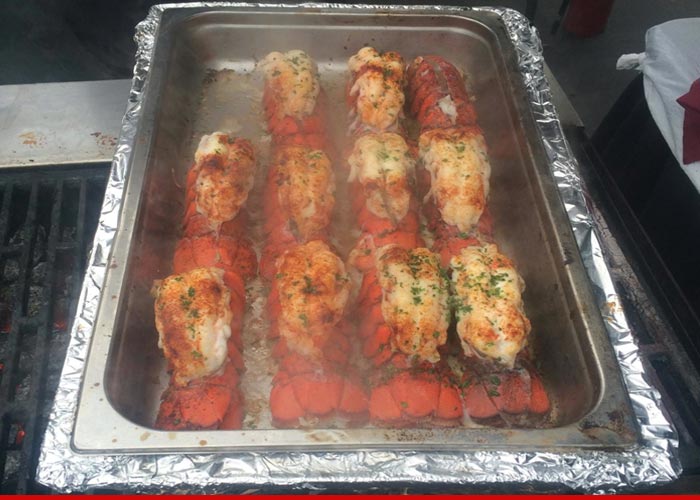 And what's more there was pretty much absolutely no reason for him to even do that – he just did it to be safe, kind of like when he showed up in Vegas with Jazzy Jeff to sing Summertime for no apparent reason.
The crew freaked out and absolutely loved it and proceeded to wax lyrical about how he was the nicest guy in Hollywood and hadn't changed a bit throughout his years in the business. It's good to know that there are some good guys in show business out there – I mean can you imagine Tom Cruise or Christian Bale pulling a stunt like that?