Following on from the success of the live action version of The Jungle Book, Disney have got several irons in the fire for new live action versions of several of their biggest animated movies and one of these is obviously Aladdin.
Featured Image VIA
Pretty much anyone who grew up in the 90s will be familiar with the classic cartoon and know that Robin Williams as the big blue genie totally and utterly killed it. It's going to be a big ask for anyone to dress up as a big fat blue guy, but it looks like Disney are making the right moves as they've apparently opened talks with the one and only Will Smith to play the role.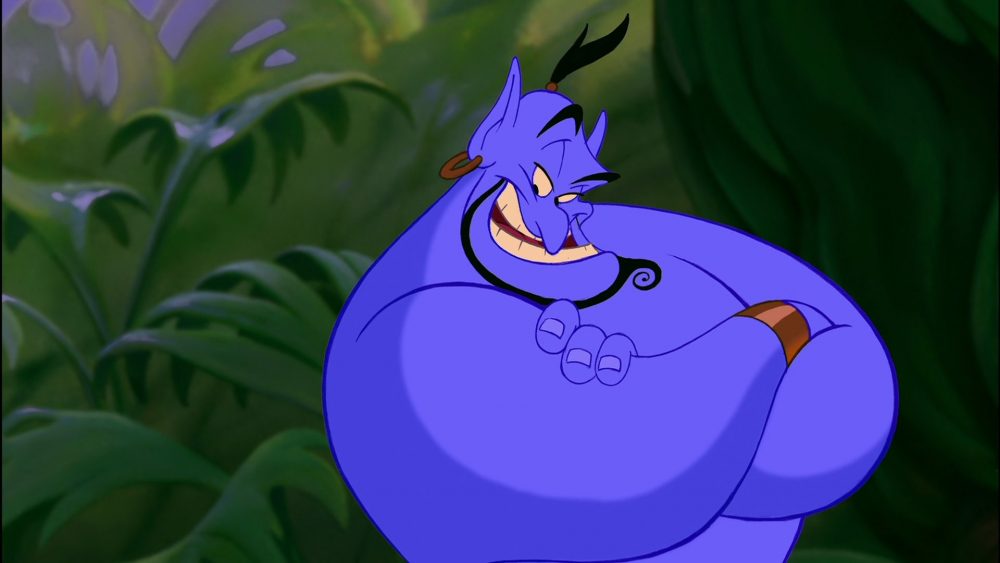 Anyone who has seen The Fresh Prince Of Bel Air, Bad Boys, Men In Black or even Wild Wild West will know that Will Smith is absolutely sick in comedies and could probably step up and follow in Robin Williams' shoes as the genie. It's not nailed on yet, but we're hoping that this comes through, because seeing Will Smith dancing around in full blue body paint would be hilarious just in itself. And with rumours saying Guy Ritchie will direct, it certainly sounds like a very interesting combination.
Disney are also planning another bunch of live action remakes, including Tim Burton's Dumbo and Jon Favreau's The Lion King. Like Aladdin, both of those combinations sound very interesting, especially Burton's Dumbo. You know that's going to be really weird.
For more Will Smith, check out the trailer for his new movie Bright. To say it looks messed up would be an understatement.