If you're a young lady looking to hook up with a married man in Brazil, here's a word to the wise – make sure it's not this woman's husband.
Featured Image VIA
The unnamed woman followed her husband to a friend's flat where she caught him in bed with a 20-year-old girl. Shen then slashed the woman's hair with a razor before tearing off her clothes, while her kids cheered her on and took photos.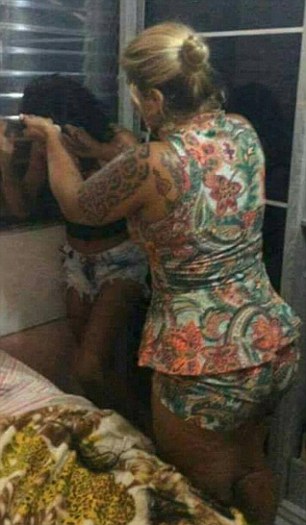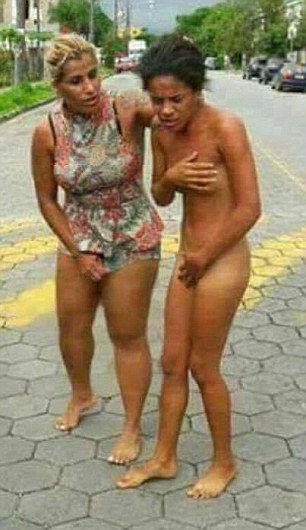 Images VIA
Next, she grabbed hold of the girl's hair and paraded her naked through the streets of Brazil, like a ghetto, third-world version of Cersei's walk of shame.
The wife shared the footage on social media alongside this message:
I do not give a damn what they think or stop thinking.

I'll show you how you deal with the traitors of a married man. I just got this slut with my husband, ex-husband from today.
Now that's how you send a message to the rest of Brazil that you are not to be fucked with. Very well handled, all things considered. I mean this is Brazil we're talking about – I'm surprised she didn't murder the girl or chop off a limb while her husband was still balls deep inside her. So I guess you could say it's a happy ending considering that girl's still alive, and that there's no chance anyone is fucking this woman's husband ever again.
For more brutal acts of revenge against love rivals, get a load of the Nintendo nerd that stabbed his with a Zelda master sword.