A Lithuanian couple have won the World Wife-Carrying Championship for the second time in a row this week over in the Finnish town of Sonkajarvi, triumphing in a contest where men complete an obstacle course with their wives slung over their shoulders.
Featured Image VIA
As covered by Reuters, Vytautas Kirkliauskas and his wife Neringa Kirkliauskiene got back-to-back wins having come out on top for the second straight year, completing a 253.5 meter (277 yards) obstacle course in 1 minute and 6 seconds.
Each year, the championship draws thousands of visitors to the town of only about 4,000 inhabitants in central Finland.
Here are some highlights:
Big ups to Vytautas Kirkliauskas and his wife Neringa Kirkliauskiene on their victory once again. They were competing against the best wife-carrying couples on the planet and managed to whoop them all for 2 years running. They scary part is that they're not even in their prime yet.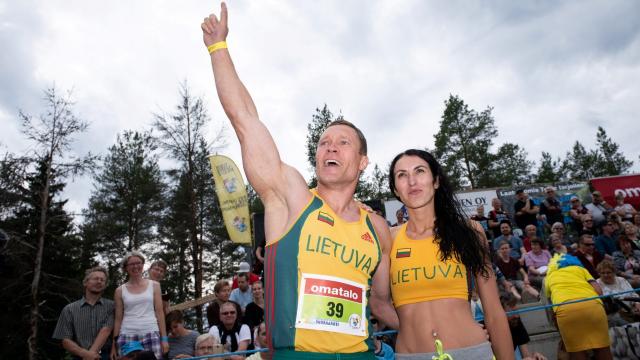 Obviously there'll be more couples gunning for them next year now that they have a massive bulls-eye on their back, but they will be aware of that heading into the competition next year. If they can win the championship 3 or 4 or 5 times in a row? Well then I don't think there will be any doubt as to who the greatest wife-carrying championship couple in history is. They will go down as legends of the game and we will all be here to witness it. What a time to be alive!
For the 'Mountain of Hell' bike race that saw hundreds of contestants break their faces while racing down a giant glacier, click HERE.