There's a lot of talk right now about people without any family being lonely on Christmas after Tier 4 regulations have come into force in a lot of the country, but one man had already steadfastly refused the offer of company this year because he refuses to eat a vegetarian meal for his Christmas dinner.
Images VIA 
75 year old Tony Williams from Alton, East Hampshire was contemplating his first Christmas alone after his soulmate Jo sadly passed away from pancreatic cancer in May this year and decided to launch an appeal to find someone to spend Christmas dinner with him a couple of months ago. Sadly though, even though he had a bunch of applicants Tony has decided to spend it alone as none of the women could reach his high standards. Tough life.
Here's how he explained what was wrong with all of them: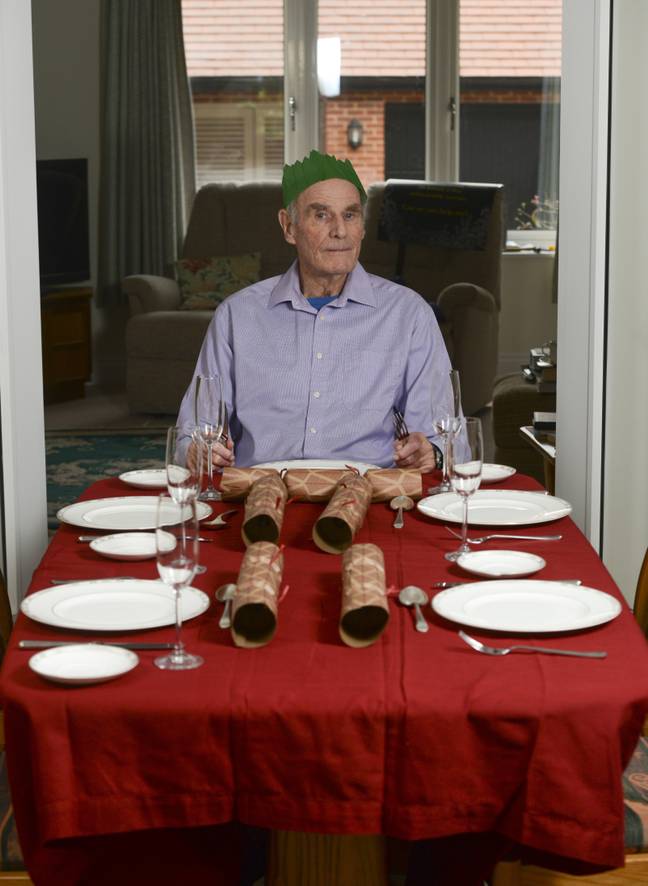 I did try to reach out to see if there was someone else in the same situation as me who would provide some good company but I couldn't find anyone.

I had about five or six offers. Some were very tentative, some were dependent on if they had plans to go somewhere else, some were hedging their bets I think.

One was a lady who was a vegetarian but I wasn't interested. I didn't fancy having a lettuce for Christmas dinner.

I know a lot of vegetarians who enjoy their food, but I don't intend to eat a nut cutlet. It's not really what I was looking for.

Instead I'm going to treat myself to a nice steak and a superb bottle of wine.

Another lady didn't drive, and when I asked her what sort of food she liked she said 'anything'.

She had no conversation at all and frankly that would make me more depressed than spending it alone.

I didn't want to just grab someone off the street, I wanted to speak to them first.

It was about having some fun, some laughter, sharing a joke, sharing your ethos, sharing ideas and experiences.

It was a brilliant idea but it hasn't happened.
Geez, what a complete dickhead. The fact is that this was a brilliant idea and the only reason tit hasn't worked because Tony is such a self important picky prick about who he spends his time with, immediately discounting these women for completely stupid reasons like being a vegetarian or not being able to drive or not being able to adequately describe their favourite food immediately when asked. It's not that hard to not discount people straight away over one minor aspect of their personality you don't like. Grow up.
Guy seems like a major asshole and probably deserves to be alone on Christmas. Hope he enjoys his steak and bottle of wine. Who the hell eats a steak on Christmas day anyway? Moron.
For more of the same, check out why if you're a meat eater complaining about the Chinese dog festival you're a complete moron. Makes a lot of sense.