We've already had a couple of COVID deniers today, but now the WHO have decided to make the announcement that they can't yet rule out that COVID may have come from a lab over in China. Maybe Donald Trump was right all along?
Images VIA 
The news comes from a team of scientists who are investigating data from Huanan seafood market, with tests confirming that the outbreak did start there and the team saying that they're gathering data that has never been seen before. Here's what Dr Peter Daszak said to Sky News: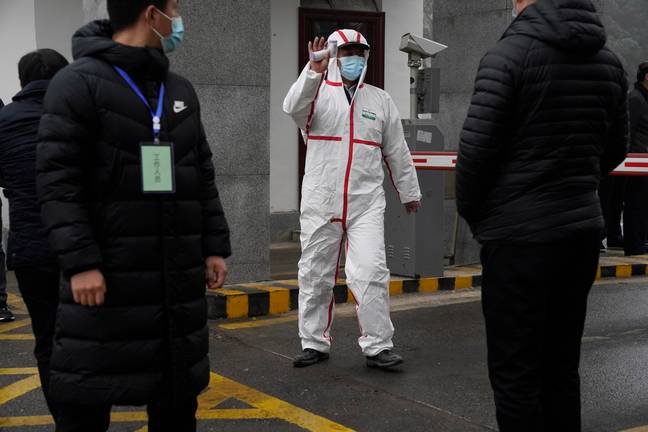 We are seeing new information and it's good, it's very valuable stuff that is beginning to help us look at the right directions for this virus.

We are in the market looking around on our own and asking questions, we are meeting with market managers, with vendors who worked there and people from the community and asking them questions.

We are talking to people who collected samples from the floor of the market that then tested positive. That's the sort of information we are getting with the person that really matters.

Chinese scientists] are sharing data with us that we have not seen before – that no one has seen before.

They are talking with us openly about every possible pathway. We really are getting somewhere and I think every member of the team would say that. I think China is open and willing to work with us and we are seeing that every day.

We're all aware of the hypotheses around the potential involvement of the lab in this and we're certainly going to ask questions about all of the key aspects of the Wuhan Institute of Virology.

If there are data that point towards any hypothesis, we'll follow the data, we'll follow the evidence where it leads us. If it leads us to a seafood market and a cold chain, we'll follow it there.

Everything's on the table and we're keeping an open mind.
Yeah, not really sure why he would say that as it's only going to increase the amount of conspiracy theories going around and probably xenophobia and racism too, but I suppose we all need something to unite against right now so maybe that's why? Not really sure if that's the right course of action though. Would probably make more sense fro him to keep quiet until he has some actual results rather than releasing this kind of wishy washy speculation that can be taken all kinds of different ways be people hearing it. Not helpful.
For more of the same, check out this video of a COVID denier live streaming himself licking a cash point. Legend?