This absolutely wild video comes from the maximum-security Southern Ohio Correctional Facility in Lucavillen, and was apparently orchestrated to some degree by the prison staff who are supposed to prevent this sort of thing happening.
Featured Image VIA
According to two of the four inmates, Shamieke Pugh and Maurice Lee, they and the other two victims had been strip searched before being allowed out of their cells and handcuffed to a table.
Meanwhile, Greg Reinke – a known member of white supremacist group the Aryan Brotherhood – was allowed out on the table next to them without being strip searched and just so happened to be carrying a knife on him.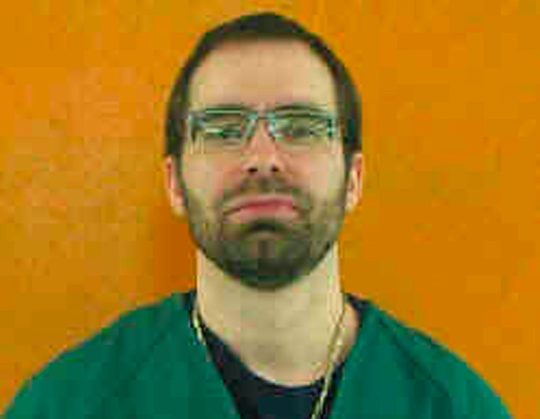 Reinke slips out of his handcuffs and starts stabbing the four men like an absolute lunatic using the 8 inch blade he had hidden in his sock:
Warning – NSFL:
Jeez, how terrifying is that? The craziest part is that Shamieke and Maurice claim two prison guards were 'laughing' as this went down and only intervened once one of the men slipped out of his cuffs and managed to pin Reinke to the ground. It also took more than 10 minutes for medical staff to arrive, although thankfully all four men survived the attack.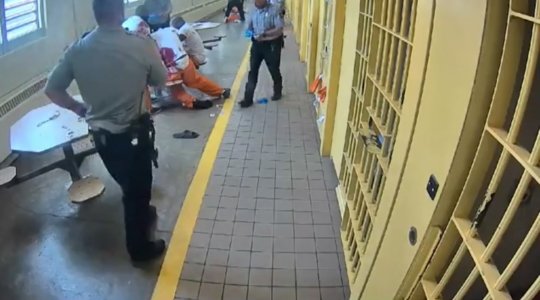 The men are now seeking $75,000 (£57,710) in damages and claim in the lawsuit that their civil rights were violated. They are also accusing the guards of giving Reinke a key to unlock his cuffs and attack them. Reinke meanwhile says the prison guards didn't arrange or assist the attack, but rather 'condoned' it.
Reinke was already in prison on a life sentence for shooting someone but was given 54 years on top of that for this attack plus another 34 for attacking a prison guard shortly after. Not sure what the point of that is when he's already serving life but I guess that's just how it works. 
Would be great if we had similar sentences handed down to these sorts of idiots in the UK.