Another day, another dumb racist in America acting like a tough guy and ensuring that racial tensions in the country aren't going away anytime soon.
Featured Image VIA
This time we're in the Summit area of South Carolina, where army sergeant Jonathan Pentland, 42, squares up to a 22-year-old black kid named DeAndre and threatens him with violence if he doesn't get out of the neighbourhood:
Thanks to Pentland's dumb wife filming the incident and sharing the footage online like it was something to be proud of, the video went viral and a whole bunch of BLM activists showed up outside the property. As per Fox News, Pentland has now been charged with third-degree assault and battery (as well as shoving the victim, he apparently also slapped his hand and caused his phone to smash after the recording stopped).
According to Pentland's social media accounts, he has been stationed at Fort Jackson, the US Army's largest basic training facility, since 2019. He has worked as a drill sergeant at the garrison – a 53,000-acre complex that trains 50% of all soldiers who enter the army each year.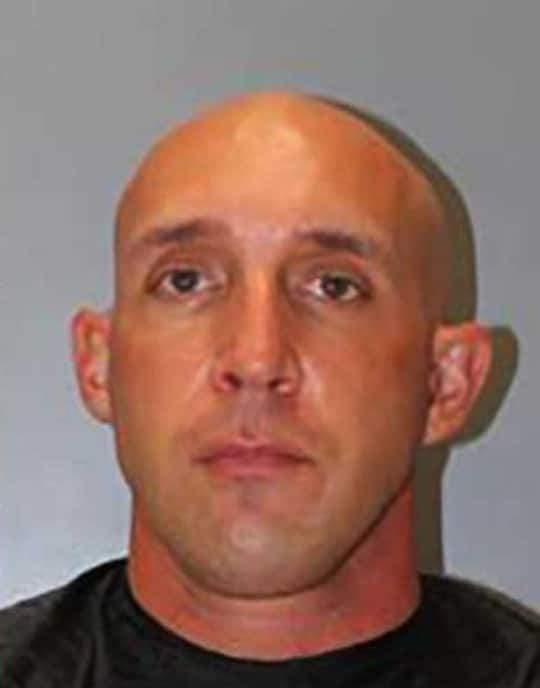 It also turns out the kid DOES live in that neighbourhood, and that Pentland only moved into the area last year, which I guess is why he said 'it doesn't matter' when the kid asked him how long he'd been living there. Not that it should matter whether the kid lives there or not – it's a free country and he should be able to walk around wherever he wants.
Anyway, I guess we can expect a "this is not who I really am" apology speech from the sergeant any day now. Can't imagine he'll keep his rank in the army either after assaulting/trying to intimidate a dude for walking on his street while black. Apparently his base commander is black too, so yeah, probably won't end well for him. Let's see what happens.
To watch a racist woman go into meltdown after her husband discovers she's been cheating on him with black dudes, click HERE. Incredible.