It's only taken until almost halfway through the year for some good news, but it might even have been worth the wait after a whale watcher managed to capture a picture of a whale's humongous ten foot penis.
Images VIA
The whale penis might be ten foot long, but it's very rarely seen in person as it remains inside its genital slit most of the time, so 54 year old John Goodridge was especially stoked when he realised he had papped one of them as he cruised Sydney Harbour over the weekend looking for them. Here's what he had to say about it: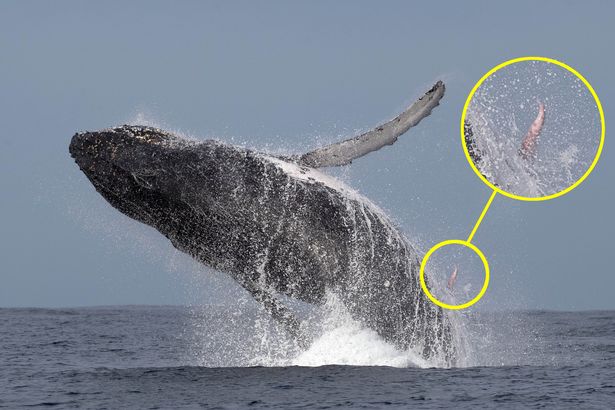 It certainly isn't every day that you get to see something like that.

It is incredibly rare to see and there [are] not really that many photographs out there showing a humpback whale's penis.

In fact, I've never even seen a photo of one showing it off during a breach.

Usually it will remain inside their genital slit which protects it from injury as they swim.

I've photographed thousands of whales and have never captured anything like this before so it was certainly exciting.

It is possible that is had just finished mating and then came up to breach in front of us.

There were a few whales around at the time.
There you have it – it truly is a 2020 miracle.
Is all the shit that has gone down this year worth it just for a picture of a whale's dick? Probably not, but it's still brought a smile to my face in a year where there hasn't been much of that at all, so hopefully it'll be remembered for that at least.
For more of the same, check out the weirdest penises in the animal kingdom. A real eye opener.