Wetherspoons – home to morning time alcoholics and frugal students. Growing up in Essex and later moving to London, I have developed a deep love for this franchise. No matter what city you're in, big or small, you can always rely on a cheeky Wetherpoons for a bit of budget binge-drinking and bargain food.
Featured Image VIA
Even if you're strapped for cash, you can enter with 30 quid and leave full-bellied and blurry-eyed with a remaining haul of change in your wallet. This place has and will remain the absolute gem of British boozehounds. They allow us to indulge, afford a pint and buy a meal without rinsing the bank account. All the while being surrounded by fruit machines and dodgy arcade carpet. And who can argue with that? If you needed more convincing, here are 6 reasons why Wetherspoons is the most reliable British pub of all time:
Beer And Burger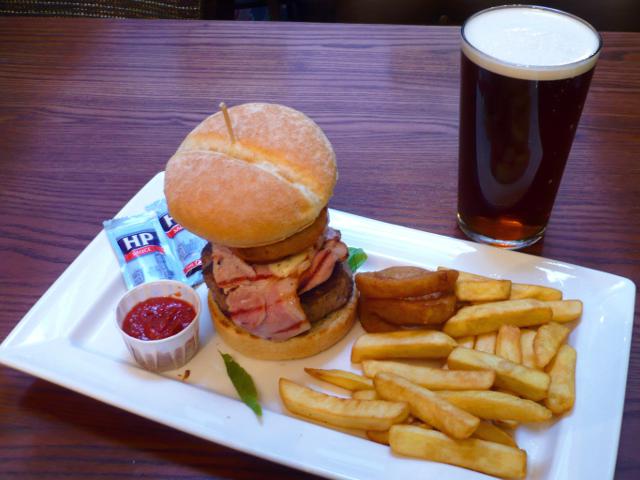 Featured Image VIA
The ultimate hangover cure remains strong. It might not be on a brioche bun or made with 100% Kobe beef, but the 'Beer And Burger' deal at Wetherpoons offers a modestly tasty patty with a choice of 17 beers, all for the low, low price of a fiver. Even in times of austerity this deal is still going strong. Never change Wetherspoons.
Even London Prices Are Reasonable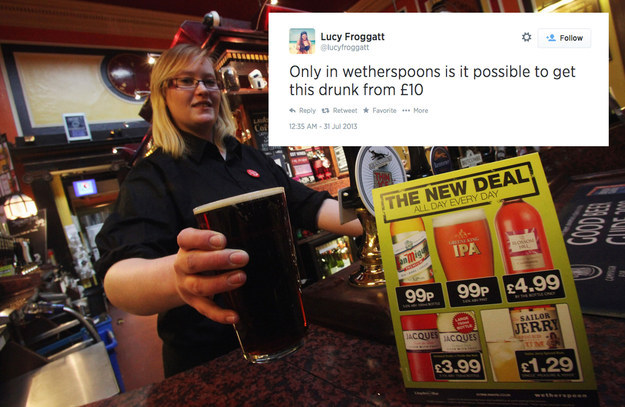 Probably the most notable positive aspect of this chain is its insatiably reasonable drinks prices. Seriously – you can get a double in London for four quid. FOUR QUID. IN LONDON. Now that is what I call a deal.
And it's not just the big city that reaps the benefits. £3 pints, £9 bottles of wine and £14 bottles of Prosecco. This place is a haven for the financially strapped boozers. Yes, in Wetherspoons, you can finally afford a round. 
Alcoholics Are OK To Hang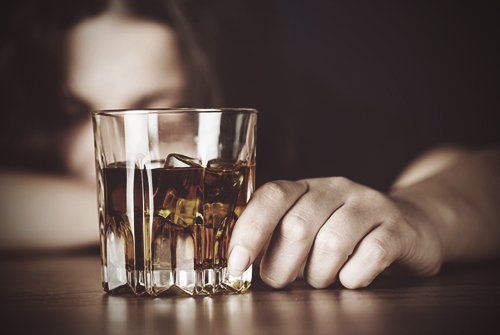 Doesn't matter what time of the day it is, you're not going to get a dirty look from the barman for ordering a pint at 10 in the morning. In fact, you'll fit right in. Wetherspoons is the home of loitering alcoholics. When I pass my local in Essex, I'm guaranteed to see a pregnant woman smoking and a group of depressed men hunched over their pint. Standard. Wetherspoons is a sanctuary for the alcoholically inclined.
You'll Find One On Every Street Corner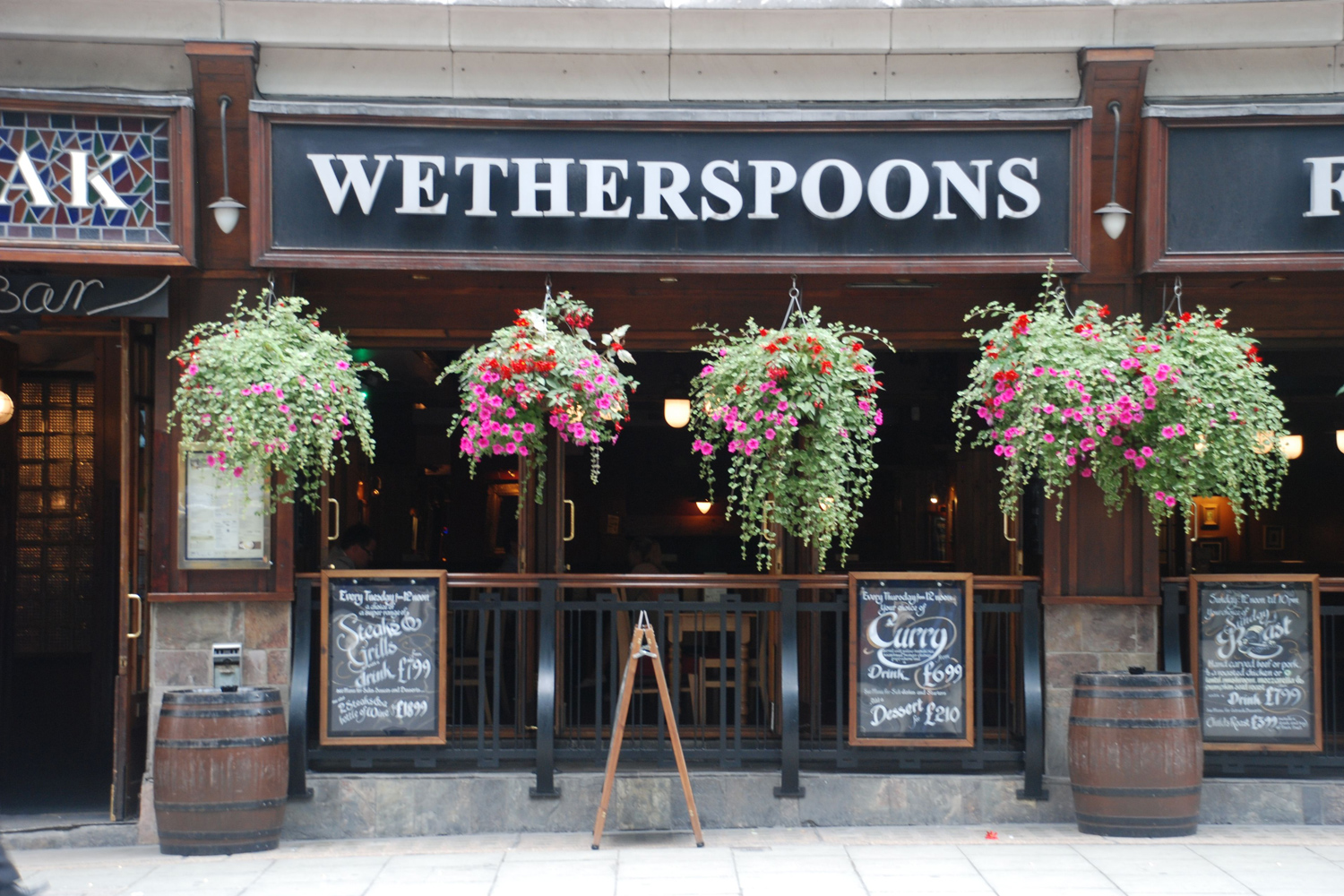 There's no shortage of Wetherspoons. Their amazing deals, their cheap drinks and sub-standard food are not subject to the lucky city dwellers. Whether you're in the outskirts of Newcastle or the midst of Cork, you're going to find a Wetherspoons. It's sort of like spiders – there's always going to be one within 0.5km of your being. 
You Can Get A Fry Up For £2.99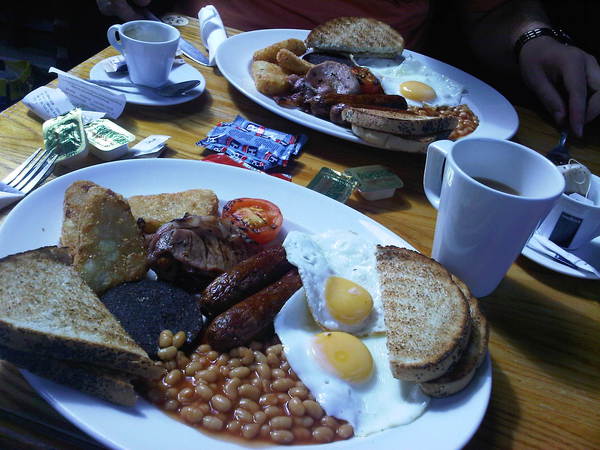 The food is enough to keep you coming to this joyous chain pub. You can choose from a wide selection including jerk chicken nachos, steak and chips and let's not forget Tuesday Curry Club.
But I think one of the most ultimate deals of all time is their fry up, which costs just £2.99. Can you believe that? For less than three boyos, you can enjoy a nutritious plate of eggs, bacon, sausages and baked beans. Deal of the century.
There's No Pretension 
Wetherspoons are not one to bother covering up their menu with 'artisan' or 'superfood'. You might find the odd craft beer here, or veggie sausage there, but overall the menu includes a plethora of classic pub grub. Chicken, ribs, sandwiches, subs, sharers, fish & chips – you name it. All the grease-filled classics are there. It's straight up pub grub at incredible value.
Wetherspoons, we owe you one. You have remained a loyal provider of cheap food and booze throughout the good times and the bad. Never change dude. Except maybe bring your roast dinners back.