Visitors to Rio de Janeiro's main airport this week are being greeted with a terrifying banner – "Welcome to Hell."
Featured Image VIA
This is of course a reference to the fact that Rio is in an absolute state at the moment, with gangsters shooting at cars that are driving towards the Olympic village, construction at the site not quite finished yet, and the Zika virus a very real threat.
The sign itself was being held aloft by first responders protesting late paychecks and poor working conditions.
The sign proclaims:
Police and firefighters don't get paid. Whoever comes to Rio de Janeiro won't be safe.
On another roadway leading away from the airport, blue lettering on a bridge reads:
Welcome, we don't have hospitals!
A spokesman for the Rio police agreed:
We are in a meltdown.
A Brazil-based counterterrorist agent added:
We have a desperate government and agencies. The danger has never been so close.
The state government of Rio said itself last week that the area is in a "state of calamity" which could bring about "total collapse in public security, health, education, transport and environmental management."
There's also the ongoing impeachment process of Brazil president Dilma Rousseff. Who's great idea was it to host the Olympics there again?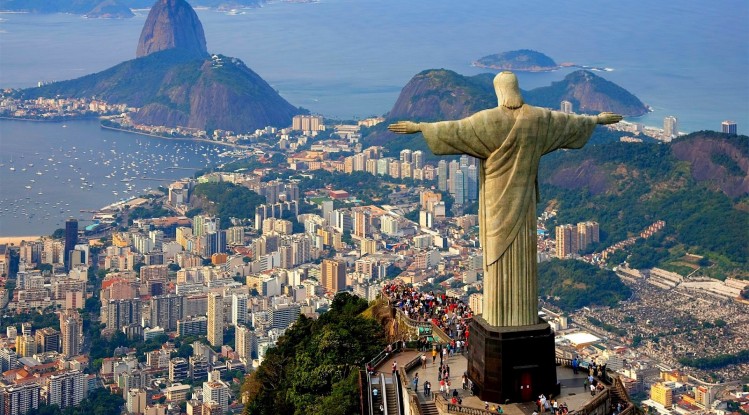 Well the good news is that they still have a bit of time to sort everything out. Oh wait, no they don't – the opening ceremony kicks off on August 5th and all anyone's talking about is how you're pretty much guaranteed to get murdered or robbed or catch the Zika virus if you go anywhere near the Olympics this year. Seriously, has there been one single bit of good news about the 2016 Olympics whatsoever? It's even got Rivaldo shitting on his own country.
If you are mental enough to be heading over there, either as a fan or athlete – stay safe, and shoot us an e-mail with your experience if you make it back alive. Good luck.