Brazilian football legend Rivaldo is telling tourists to stay away from the Olympics in Rio de Janeiro because of the danger of endemic violence.
Featured Image VIA
Rivaldo shared the warning on his Instagram account and mentioned the case of a 17-year-old girl killed on Saturday in a shootout.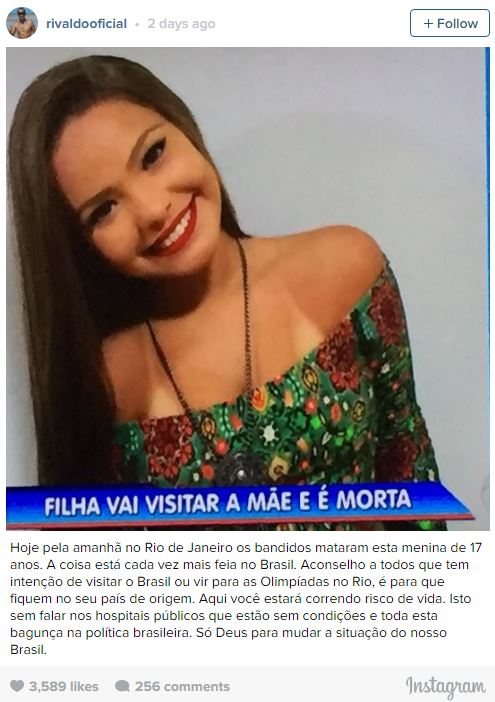 Translation:
Things are getting uglier here every day. I advise everyone with plans to visit Brazil for the Olympics in Rio — to stay home. You'll be putting your life at risk here. This is without even speaking about the state of public hospitals and all the Brazilian political mess. Only God can change the situation in our Brazil.
Violence is just one problem facing South America's first Olympics. Although the venues are pretty much ready, the Zika virus, water pollution and disappointing ticket sales have organisers worried. Not to mention Brazil is currently in its deepest recession in decades and is rife with corruption, with President Dilma Rousseff facing impeachment.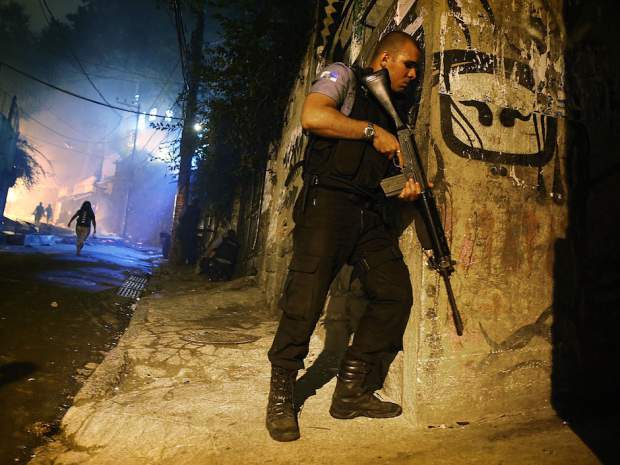 Did anyone even know the Olympic Games were happening this Summer? They're literally three months away and no one's talking about them at all. And now we finally get to hear about them it's all about corruption and pollution and teenage girls being murdered outside the stadiums. When proud (?) Brazilian Rivaldo is coming out and telling you to stay the fuck away, you know things are bad.
Good thing we'll be watching the Euros instead. Pretty sure these bonkers Irish fans from the qualifiers will be watching too.