We've already established that PDA-heavy couples are annoying, but these 18 guys and gals have taken things to a whole new level. Here are the 9 weirdest places people have been caught getting down and dirty:
(Click the arrows below to navigate through the slides.)
9. By An ATM Machine At The Bank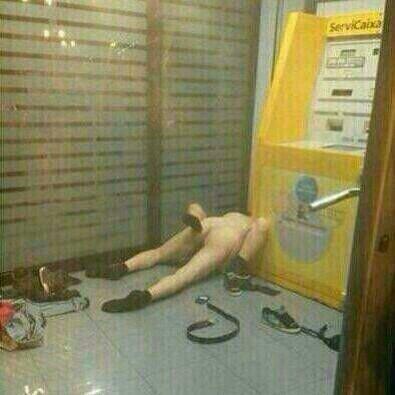 This dude better not get his pin number wrong or she might swallow his card.
8. On Top Of A Fort In Newcastle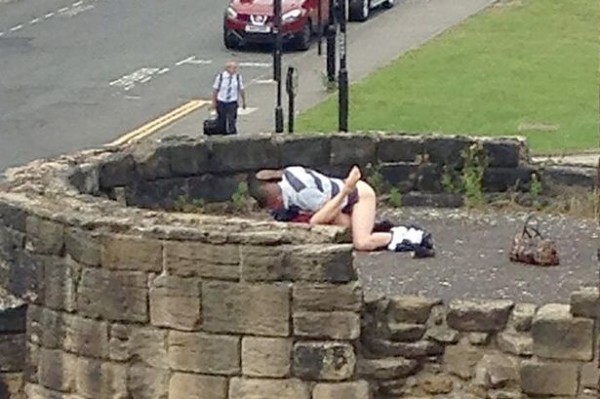 Storming the fort… with his penis.
7. On Top Of A Bridge In Estonia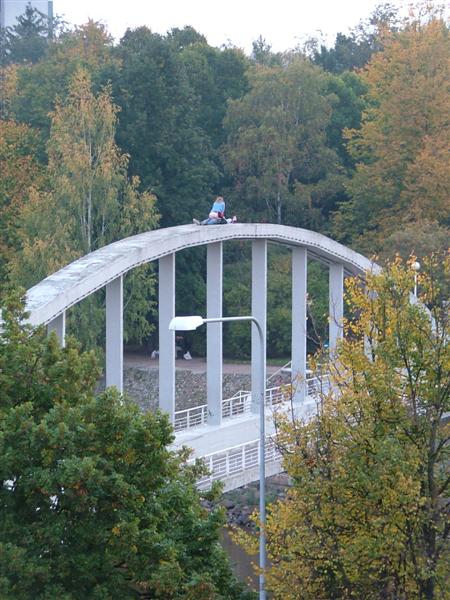 Have to give these two the prize for most precarious sex on this list. Big ups.
6. Pizza Express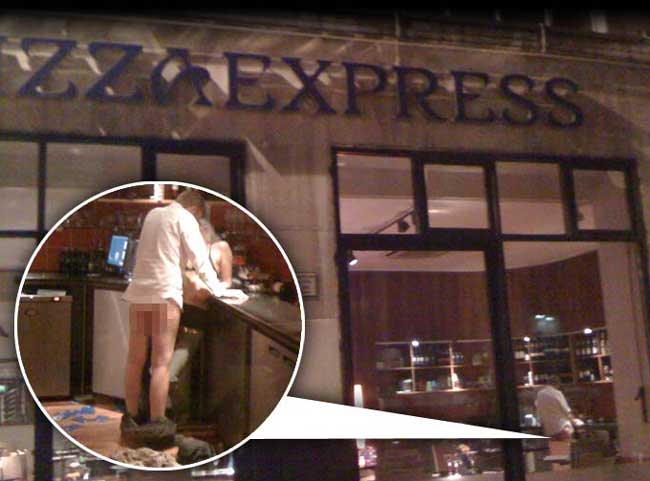 Ever made your own cheese in Pizza Express?
5. On The Side Of The Road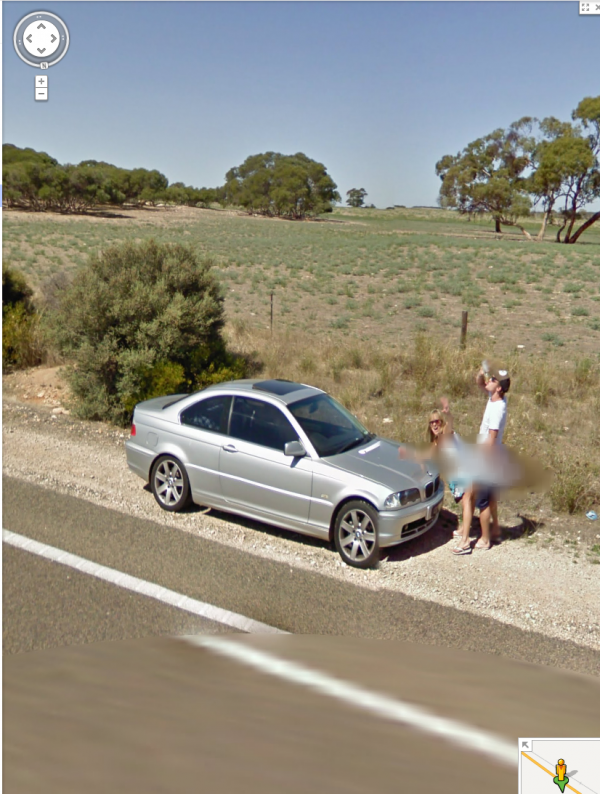 Bonus points if the Google Street View car catches you in the act.
4. On A Park Bench In Broad Daylight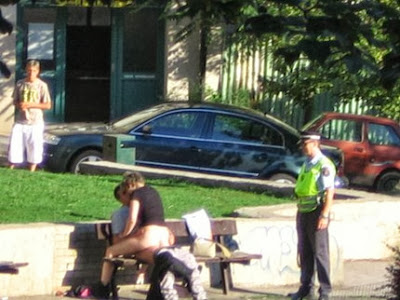 This hapless police officer should take a few tips from the next cop…
3. On Duty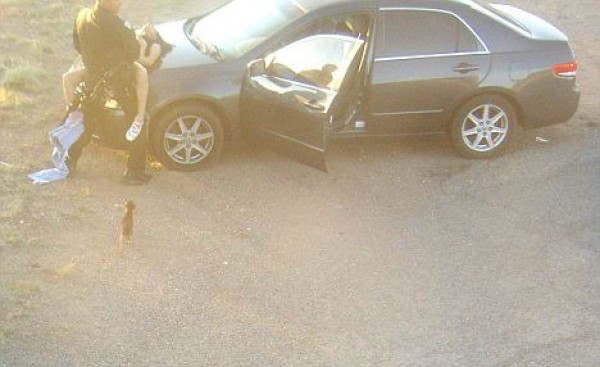 Got to love the little ferrett/chihuahua/whatever that thing is moving in to get a closer look.
2. Hanging Off The Side Of A Roof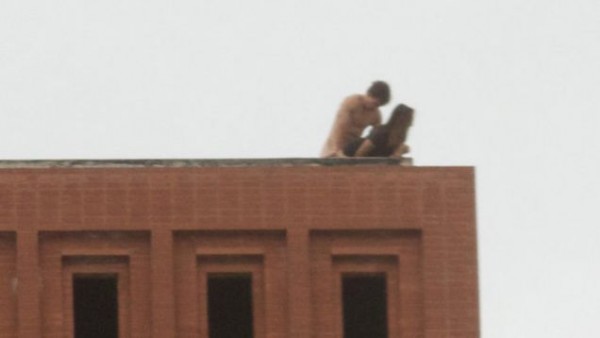 Awesome views, wind in your hair, penis in your butt. Sex while hanging off the side off a roof is the new hotness at unis around the world.
1. On A Clock Tower In Sydney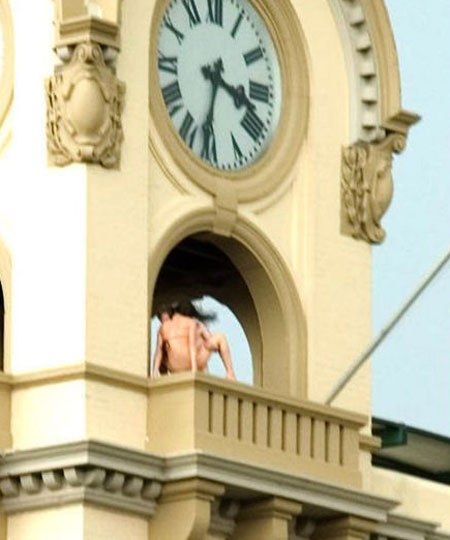 What time is it? Sexy time, and possibly time to call the ambulance time in a few short minutes.
☛ Up Next: Reddit Users Asked To Sum Up First Sexual Experience With A .GIF – Hilarity Ensues