We reported yesterday that Floyd Mayweather was horrifically forced to watch his friend Earl Hayes murder his wife and then commit suicide via FaceTime but it turns out there's another twist to the story and it pretty much revolves around Earl Hayes being a massive drug dealer.
Police are reporting that they found nearly 10 pounds of high grade pot inside the apartment where the murder took place. To put that into context, it's way, way more than anyone could ever say was for their own personal use – it has a street value of around $40K.
That's a lot of weed, right? Probably about double the amount featured in the picture below.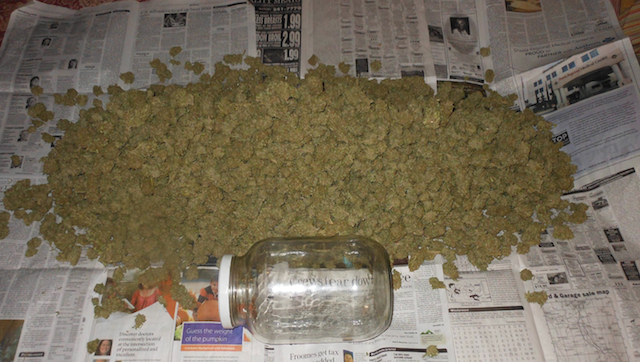 It doesn't really make any difference to the fact that Hayes shot and killed himself and his wife, other than to perhaps suggest that he was out of his mind baked when he did it. Or perhaps he had just got out of his mind paranoid from years of smoking the herb, which was why he was so convinced his wife was cheating on him.
Basically don't become a huge drug dealer kids – it can mess with your head.