Wednesday night wildcard is back and there are some absolute belters for you guys to get involved in tonight – and by the end of it you'll be as smiley as little old Neymar himself. Make sure you click one of the banners below or this link to claim your free £30 bet on tonight's games.
If Mario Balotelli, Neymar and David Villa score £10 will see £90 with Ladbrokes.
Click here to claim your free £30 bet from Ladbrokes. 

AC Milan face Ajax at home in the Group H game that is going to pretty much decide 2nd place and progression into the latter stages of the Champions League. Ajax are currently sat on 7 points to AC Milan's 8 and they will need to win at the San Siro in order to go through, they'll be attacking and Super Mario will be waiting up the other end to strike. Kaka will be floating behind him laying the ball through all night and there will be some goals coming Balotelli's way.
The Golden Child of Brazilian football, Neymar, is prepping himself for a night of intolerable cruelty at the hands of Brown and the other Celtic boys. Barcelona may not be the all-singing all-dancing all-scoring team that we've grown to love but they are certainly beginning to find their feet again and will be looking to confirm their place at the top of Group H to avoid a harder knock out stage fixture. Neymar will be finding himself in the Messi hole and the play will be going through him so you'll see him bag one of Barca's three goals of the night.
Athletico Madrid are all ready through. 13 points from 5 games says enough and their only draw was their last fixture away at Zenit that they were unlucky not to win. Madrid face an FC Porto team who will need to push with a victory in order to leapfrog Zenit and go through to the knock out stages. Diego Costa won't be playing which will mean David Villa will be stepping up to bag the goals. The ex-Barca man has his scoring boots on at the moment and he won't mind stuffing a few passed Porto to prove that he can still do the business.
BIG BOY BET – £10 sees £330. If Zenit St Petersburg win and both teams score and Basel win and both teams score.
Click here to claim your free £30 bet from Ladbrokes.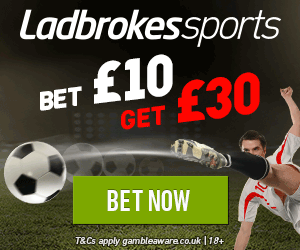 Zenit St Petersburg need to win, simple. Although they may be able to count on Madrid to beat Porto they know that if Porto snatch a draw and Zenit lose that they won't go through. Zenit have got bags of goals in them with Hulk and the boys repping up top and it'll be Austria Vienna who will snatch a goal that'll make this 2-1 to the Russians at FT.
The other big game of the night will be happening in Germany as FC Schalke 04 face off against Swiss outfit FC Basel. Basel have beaten Chelsea and are quite able when it comes to turning over any opposition when the spotlight is on them so they will look to snatch this game and find themselves in the knockout stages alongside Chelsea. Expect another 2-1 win for the Swiss as they take this game right to the Germans.
Two away wins and all four teams to score is gonna be a lot to ask though which is why this is the BIG BOY BET of the day.
Click here to claim your free £30 bet from Ladbrokes. 
The other Champions League games that are on offer tonight are as follows and here's how we think they're gonna go:
Wed 11 Dec 2013 – Champions League
Chelsea 4-0 Steaua Bucharest 19:45
Napoli 2-1 Arsenal 19:45
Barcelona 3-0 Celtic 19:45
FC Schalke 04 1-2 Basel 19:45
Marseille 1-3 Borussia Dortmund 19:45
Atlético Madrid 2-1 FC Porto 19:45
FK Austria Vienna 1-3 Zenit St Petersburg 19:45
Milan 2-1 Ajax 19:45
There are gonna be a lovely amount of goals tonight – here's a little something to get you salivating before the games:
[yframe url='www.youtube.com/watch?v=FoYa80fkxpQ']