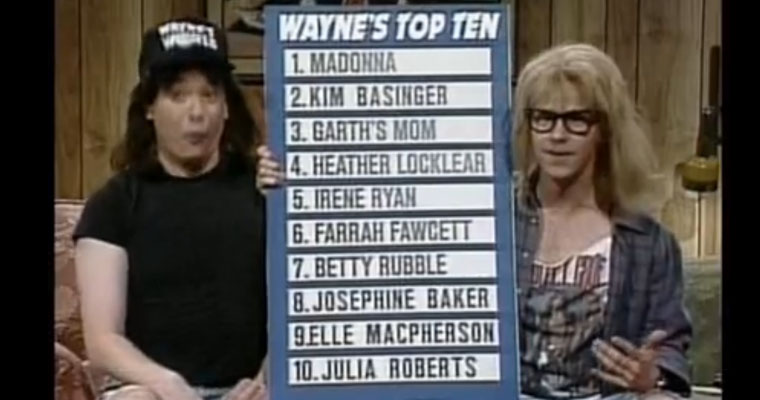 Ok, I may be living in 1999 when people used to actually find Mike Myers funny but I'm pretty sure he has got to be one of the best comedians ever and I love the bloke so hopefully you do too. My bird bought me The Mike Myer's Saturday Night Live Best Of DVD for Christmas and I thought that it might be all right but thought I'd probably seen it all before on YouTube clips as I don't have a life or get out much. Turns out there are an absolute load of gems on there – not to mention the Wayne's World skit where Wayne lists his Top Ten Babes Of All Time alongside his trusty sidekick, Garth Algar (Dana Carver).
I'm going to assume that everyone is fully aware of what Wayne's World is and if you don't you should probably just scroll down to the pictures of fit birds from the 80s – which is undoubtedly what this list is going to be compiled of – considering it was shot in 1991: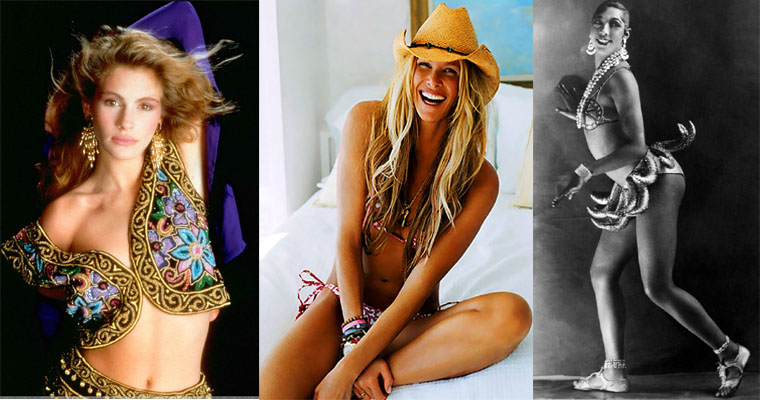 10 – Julia Roberts – She may have just turned 45 but she is still pretty smoking hot now. This poll was done just after she did Pretty Woman (where she plays a sexy prostitute who tries to bring Richard Gere back from the dead) and Flatliners (where she plays a sexy Doctor who does the same with Kiefer Sutherland and one of the Baldwin brothers) – arguably at the height of her hotness.
Wayne on Julia – "Major lippage."
Garth on Julia – "What a babe."
9 – Elle Macpherson – "The Body" as she is known – is knocking on the door of 50 and still looking better than the majority of women out there – especially Aussie women. Supermodel in her own right and one of the first top models out there who holds a record for most covers or something so she must be pretty hot.
Wayne of Elle: "She's a McBabe. McSchwing"
Garth on Elle: "She's a McFox."

8 – Josephine Baker – Who? She was apparently famous in the 20's around Paris for being an absolute fox and used to do something naughty called "The Banana Dance" that I could not possibly even begin to fathom.
Wayne on Josephine: "Babe in the 20's. Although she was a victim of the prevailing racial moreays of her native United States became the toast of Paris, known primarily for her exotic banana dance. Ok."

Garth on Josephine: "Remember, we said of all time."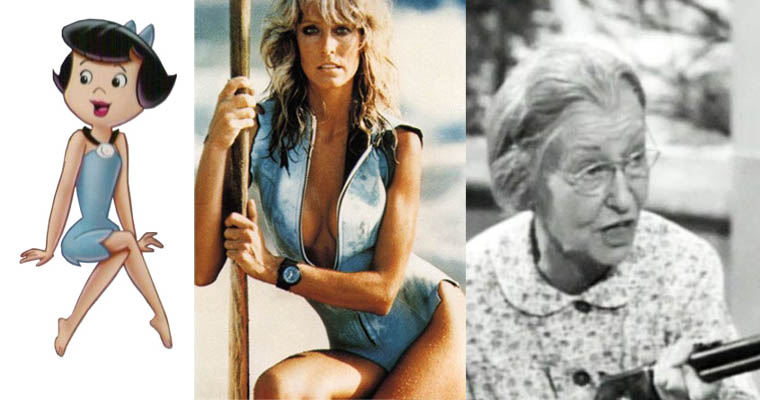 7 – Betty Rubble – Yes from TV's The Flintstone's. Wilma's hot friend who comes round and Fred is always thinking about banging her but Barney always ends up getting the goods. I'd probably have given her the pearl necklace instead of Wilma to be honest, Fred.

Wayne on Betty: "Bam bam"
Garth on Betty: "Even though she's a cartoon she's still a fox."
6 – Farrah Fawcett – I know what you're thinking…is this a list of old women that my dad used to wank over when his dick worked. Probably. Farrah used to be on Charlie's Angels. I think she's dead. Get munging.

Wayne on Farrah: "She redefined hairstyles for a generation of mall chicks."
5 – Irene Ryan – She played granny in the Beverly Hillbillies. It was some crap American show that they made into a film you probably watched on ITV2 at Christmas. She basically runs round with a shot gun all the time causing havoc.
Wayne on Irene: "I guess we put her there to sort of clear the pallet. Like a sorbet."
Garth on Irene: "Granny from TV's Beverly Hillbillies."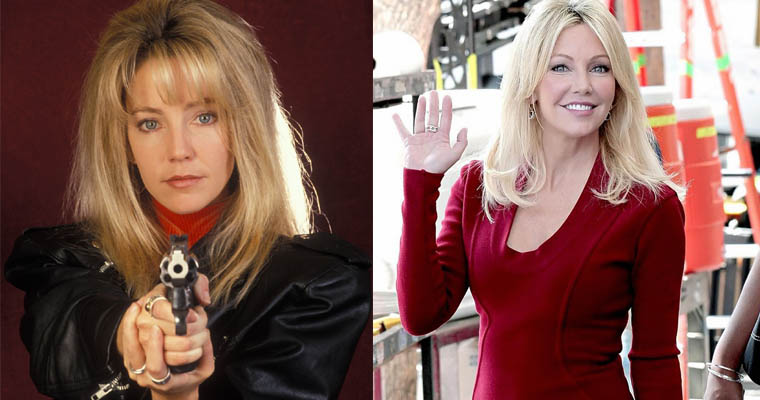 4 – Heather Locklear – She was on Melrose Place, Dynasty and a couple of other shows back in the 80s, 90s as well as Scrubs where she plays another milf's hot sister or something, I forget.

Wayne on Heather: "Prrrrrrrr"
Garth on Heather: "Major schwing action."
3 – Garth's Mom – Personally if I had to imagine a female version of Garth it's not really ticking all the boxes so for this one just picture the mom of one of your best mates – you know the one – the one whose dirty pants you used to smell. Got it? Well done.
Waynes on Garth's Mom – "I'm sorry, I know it's your mom but I'm afraid she's a babe. Schwing."
Garth on Garth's Mom – "Hey Wayne, that's my mom! That's gross."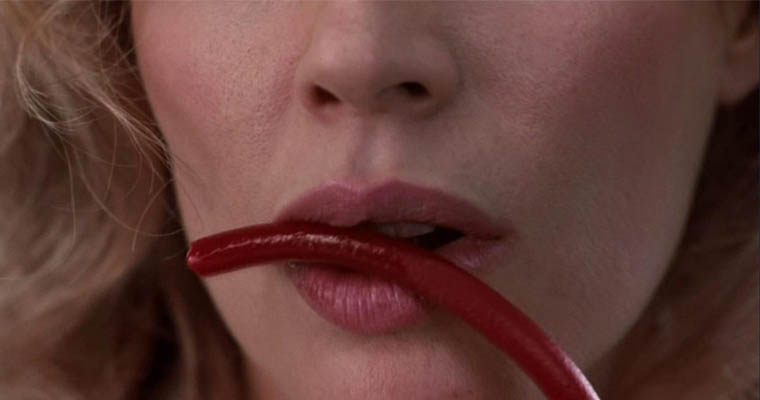 2 – Kim Basinger – What a babe. She was a Bond girl, used to bang Alec Baldwin and ended up getting cast in Wayne's World 2 as Honey Horné – and the red rope liqourice scene is a phenomenon.

Wayne & Garth on Kim: "I don't want anybody else, when I think about Kim Basinger, I touch myself. I honestly do. I touch myself."
[yframe url='https://www.youtube.com/watch?v=52FdiECWnhQ']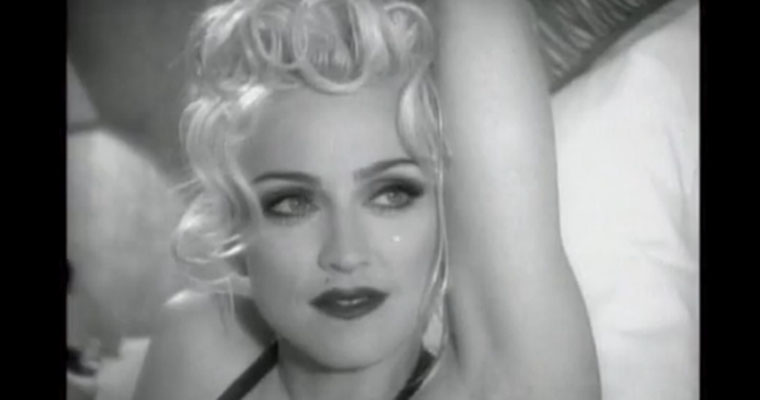 1 – Madonna – No, no, no – not that fat old hag who does yoga and gets her ugly kooter out and used to bang Guy Richie – the young Madonna. Pure filth. Made a book about sex called Sex. Straight out of Brooklyn and in that weird J-Lo way. Used to walk around with cones on her tits and all sorts. She was hot. She's even hot in the Like A Prayer video where she's getting all hot on a black Jesus played by one of the guys out of Cool Runnings. She even gets a cameo in the actual SNL sketch when Wayne goes into dream world…(50 minutes into this video link).

Wayne on Madonna – "And the beauty of it is, I've had her.

Garth on Madonna – "She's the Queen of Babe-ylona."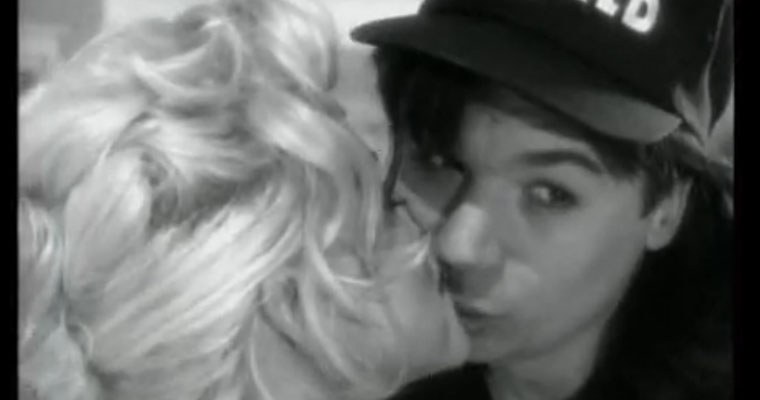 So that's the Top Ten Babes of all time according to Wayne's World in 1991. Thing's might have come on a bit since then but in all fairness the majority are still majorly ticking the boxes. Who makes your Top Ten Babes Of All Time – except your mate's mom that is…
You can check out Mike Myers – Saturday Night Live Best Of by clicking here. If you wanna watch theTop Ten Babes bit – it's from 50 minutes onwards.
Follow AMJ @AMJeezie