Way before Jennifer Aniston became a household name with 'Friends' and her famous L'Oreal adverts, she starred alongside Warwick Davis in the universally panned 1993 film 'Leprechaun'. 
Featured Image VIA
You wouldn't know that if you asked Jennifer Aniston though, because according to Warwick Davis she prefers to act like that film never even happened.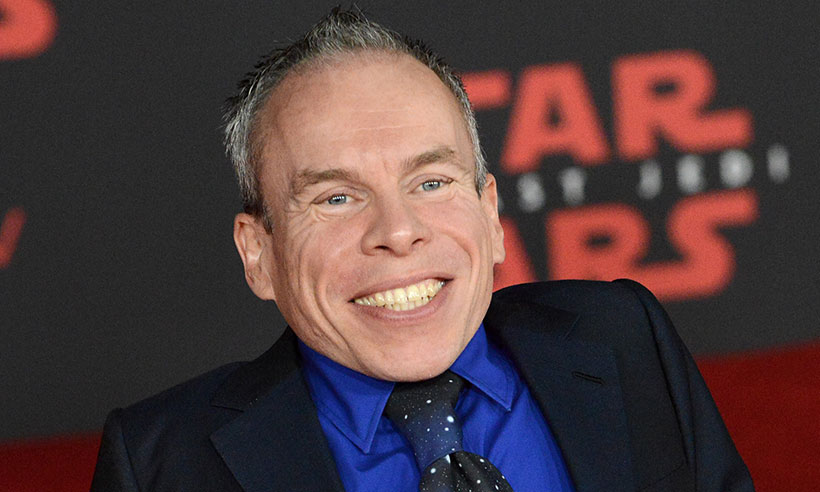 Warwick told Alan Carr during his appearance on 'There's Something About Movies' this week:
She tends to deny that movie ever happened, you should never where you came from.
They then showed a clip from the film with Warwick adding:
Look at her nose, look at her old nose.
Wow, a dig about her selective memory and her nose job? Brutal stuff from Warwick Davis.
The funny thing is while I googled 'Jennifer Aniston' for this story the latest result was about Jennifer Aniston on Howard Stern this week talking about how much she loved starring… in the Leprechaun.
I really thought I arrived when I did Leprechaun.

It was with Warwick Davis, the guy from Willow was in it. It was a big deal! I really did think it was an amazing thing that I was in a movie.
Mentioned the Leprechaun and bigged up Warwick Davis? Sounds to me like he owes Jennifer Aniston an apology. Not like his comments will ever make it back to her, mind. Way too big time for that.
For the creepy 'Friends' blooper that fans spotted recently in episode 'The One With Rachel's New Dress', click HERE.