A wanted man has made a bargain with police to hand himself in if his wanted poster gets more than 15,000 Likes on the force's social media.
Featured Image VIA
Jose Simms is wanted by police in Torrington, Connecticut, for multiple failure-to-appeal warrants.
The city's police department actually shared the poster online and announced they'd done the deal with him in hopes it would lead to his arrest: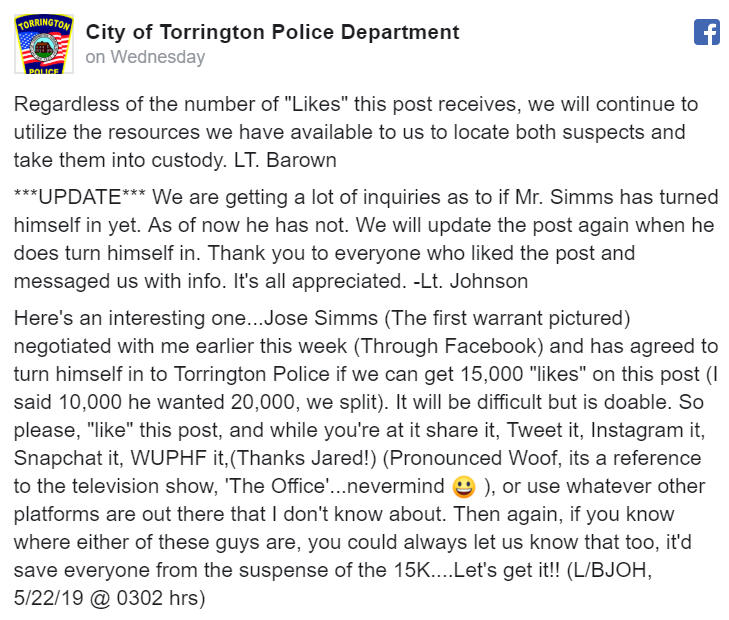 What a move by this wanted criminal. I mean clearly he seems like a trash human being but if you just ignore that for a second, what a great negotiator. 15,000 Likes is a lot of Likes. Would be great to get 15,000 Likes on a Sick Chirpse post. Maybe we should try something along the lines of what Jose Simms is doing.
The only question is what actually happens if the post never reaches 15,000 Likes? Do the police give him an extension? Do they arrest him anyway while also shaming him for not being able to rack up 15,000 Likes despite them putting it all over social media?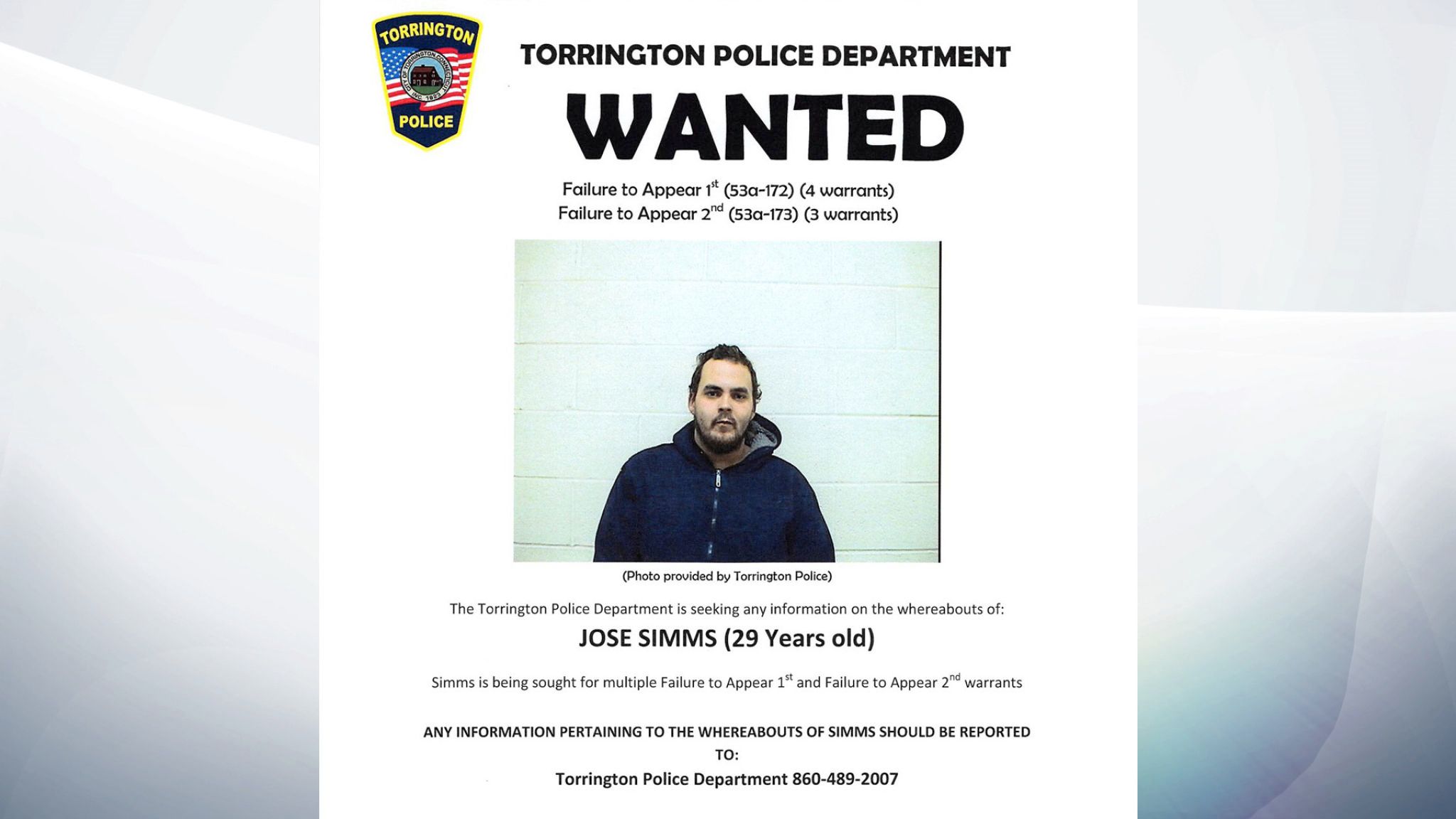 UPDATE: The post has hit 20,000+ Likes but guess what? Jose still hasn't turned himself in.
CT Police's Lt. Johnson says:
We are getting a lot of inquiries as to if Mr Simms has turned himself in yet. As of now he has not. We will update the post again when he does turn himself in.
Wouldn't hold your breath on that one.
For the guy whose mugshot is getting utterly rinsed by the internet because his haircut looks like an Aldi barcode, click HERE.