I've gotta be honest when it comes to sprouts – I don't really like them and I often ask whoever's making the roast dinner not to include them on my plate – so it completely and utterly puzzles me how enough people can like the flavour of them so much that they're actually making Brussel sprouts flavoured crisps now.
Images VIA 
What possibly makes it even worse is that it isn't even some poxy little crisp company trying to be all niche and hispter, but the big guns themselves from Walkers. The Brussel Sprouts flavoured crisps come as part of a new festive themed multipack which thankfully also includes some much better flavours in the form of pigs in blankets flavoured crisps – yes! – and turkey and stuffing flavoured. Guess which packs are going to be the cheese and onion of that little combo eh?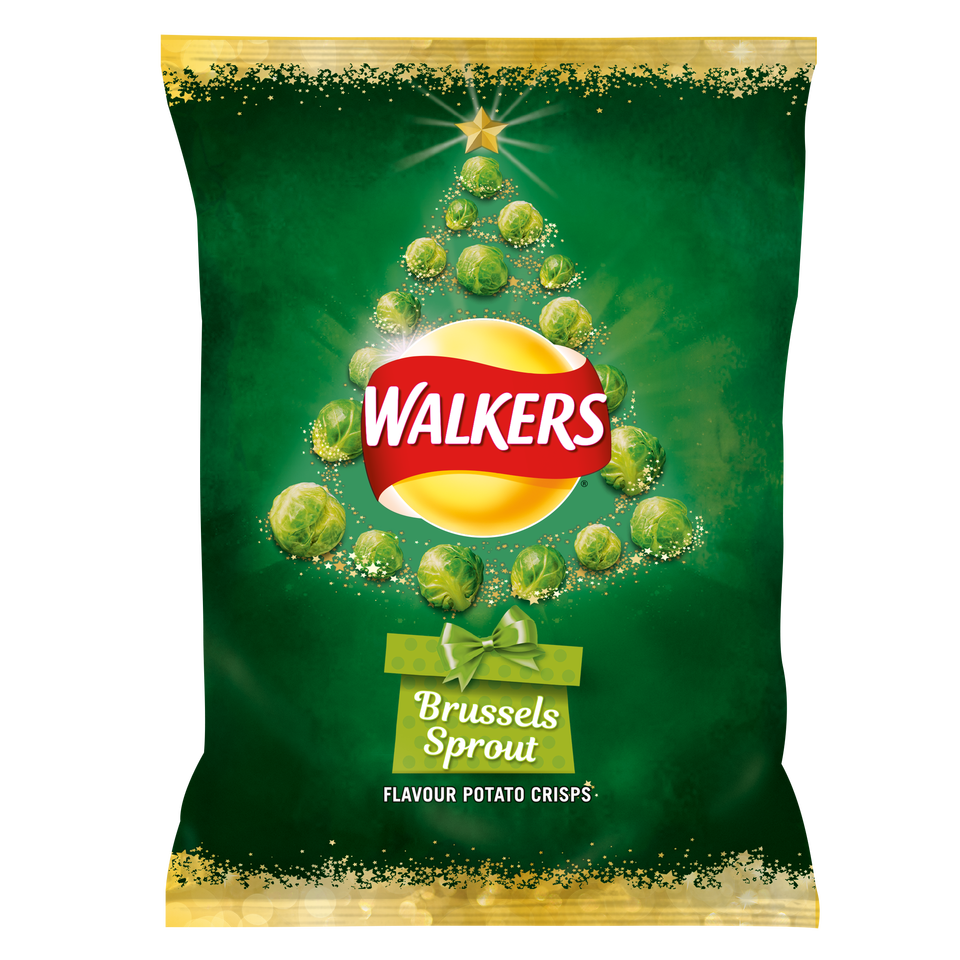 If you can't even abide the thought of being anywhere near Brussel Sprouts crisps – don't blame you – then you can also pick up a 'Sprout Haters' multipack which features glazed ham, turkey & stuffing and cheese & cranberry flavours. Kind lame you're missing out on the pigs in blankets flavour but hey I guess you gotta do what you gotta do in these situations.
The multipacks are available from all good outlets and only cost £1.50 and are available from today. You can also buy single packs for 60p so maybe just take the slight hit on the price and buy all of them so you never have to go anywhere near that rank Brussel Sprouts flavour hey? Just an idea for you there.
For more of the same, check out this flavour that we once called an insult to humanity. Stand by it too.