The Russian parliament has given Vladimir Putin the go-ahead to build a super army to eradicate and destroy ISIS fanatics both in and outside of the country. Oh sweet Jesus.
Featured Image VIA
The National Guard force will be put under Putin's command and they will be permitted powers such as being allowed to shoot into crowds and imprison suspects for interrogation. These actions will all be part of larger counter-terrorism operations aimed to get information from ISIS fanatics before handing them over to the police.
And National Guard officers will be sent on missions overseas including anti-ISIS combat action in the Middle-East.
The first reading of the bill was passed by Russia's State Duma with 345 delegates voting for Putin's mega army, and only 14 against. Looks like these guys really want to see Putin's finger on the button.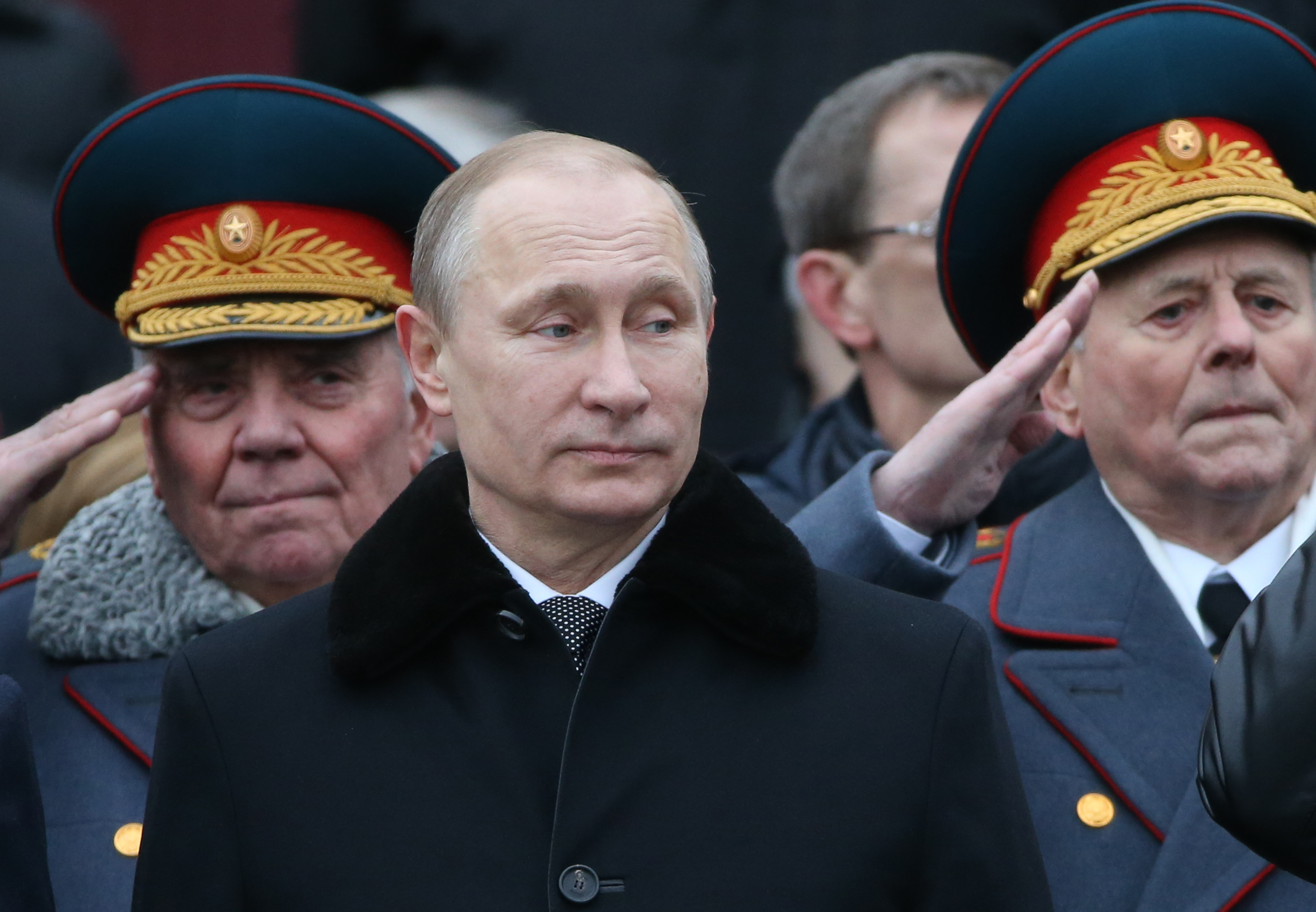 However, some people fear (probably quite rightly) that the new guard force is so closely associated with Putin that it could become "a continuation of Putin himself".
Russian sociologist Ella Paneyakh added:
The National Guard is not just another law enforcement agency.

This is another army, with the right to conduct military operations on the territory of the country and against the country's citizens.

It looks like they can seize anyone and keep them as long as they want, wherever they want, until they are handed over to the police or a court.
Yeah, I mean, people are probably right to be scared here. Not that we don't want to see ISIS destroyed and eradicated from this Earth for good – but putting Putin in charge of an insanely powerful army with very loose rules with regards to torture and shooting is probably a little bit risky. We could end up with another Guantanamo Bay situation on our hands whereby he just starts taking in any old "suspects" and torturing completely innocent people. He is a crazy, brutal and powerful man after all.
Still, Putin must be happy – he now gets to fulfill the terrifying threat he made when discussing his plans to fight terrorists.