The mega powers collide next week as Russian president Vladimir Putin is scheduled to meet with Barack Obama in New York, and just in case things weren't going to be a on edge already the two of them are yet to agree on what they'll be discussing.
The USA wants the main focus of the meeting at the United Nations to be about eastern Ukraine where Russian-backed troops are fighting the government in Kiev.
A White House official said:
President Obama will take advantage of this meeting to discuss Ukraine, and he will be focused on ensuring Moscow lives up to the Minsk commitments.

This will be the core message of this bilateral engagement.
However Russia wants to talk about the crisis in Syria, where they also have troops backing President Bashar al-Assad.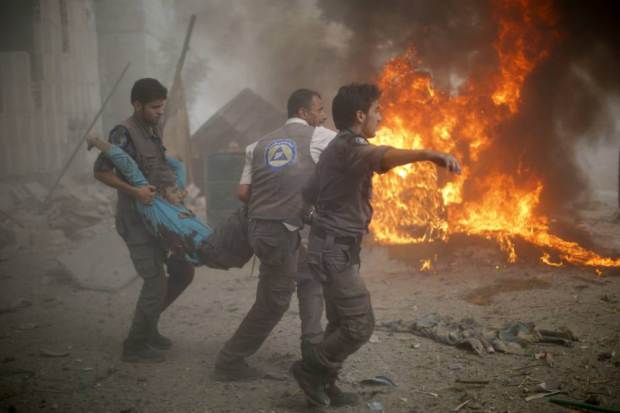 Images VIA
Putin's spokesman Dmitry Peskov said:
Of course, the primary topic will be Syria.
When asked if they'd discuss Ukraine:
Well, if time allows.
Obama's spokesman Josh Earnest responded by saying "there will be time", so doesn't look like Putin will be getting away with that one. Unless he spins a story about leaving the oven on or something and just legs it out of there.
All things considered Putin is the guest who's travelling further to get to the meeting so maybe the polite thing to do would be to discuss what he wants to discuss first? On the other hand that could be a sign of weakness on the USA's part. Hmm. Politics is a tricky game eh?
Let's just hope that Putin doesn't show up with a fleet of warships like he did at the G20 summit.