Remember the Million Dollar Man Ted Dibiase's mate Virgil? He would basically just spend his time carrying around Dibiase's Million Dollar belt and helping him win matches, and occasionally compete himself and pretty much always lose.
Well I guess he's fallen on hard times because all he does these days is set up tables at independent wrestling shows where he charges people for his autograph. Problem is I don't think any younger wrestling fans have a clue who he is so he just ends up sitting there staring into space all day: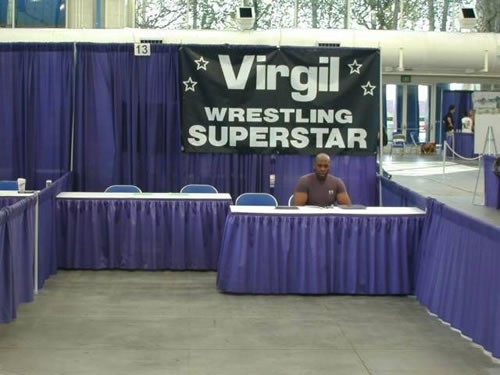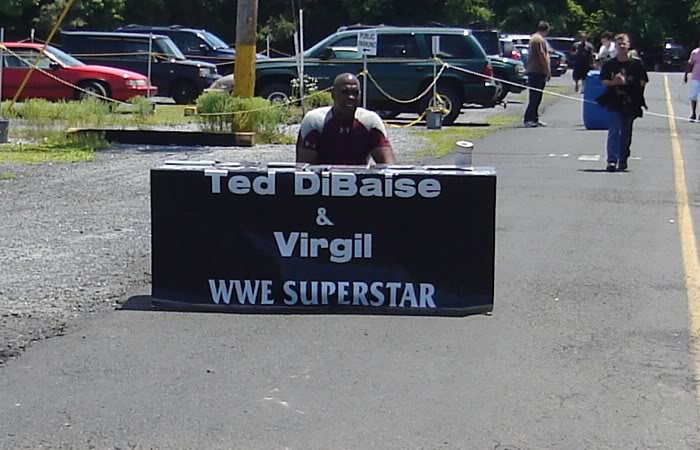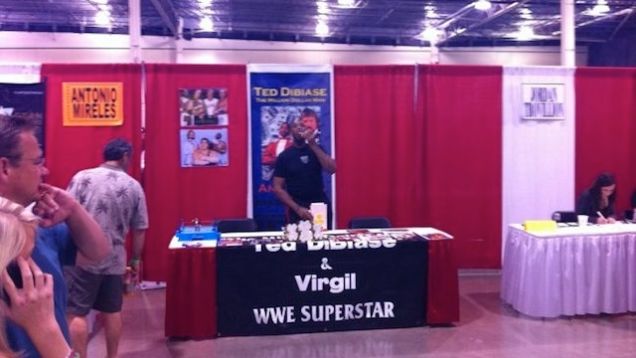 So since that hasn't worked out for him, he's started a GoFundMe page to turn himself into a millionaire. Why? Because it's HIS TURN to be a millionaire. That's the only reason why:
Remember me? I am Mike Jones AKA Wrestling Superstar Virgil. I am verified on twitter now @therealvirgil which means I am the real deal. I have been around the world 30 times and my life has always been about the hustle. I started out in the old WWF as the bodyguard of the Million Dollar Man Ted Dibiase and said to myself now it is now MY TIME to be the Millionaire. If you have watched wrestling than you know who I am. I will inspire you that million dollar dreams can come true. Show your love for your favorite wrestler ever by giving me $1, $10, $100, shit $1000 and make me a MILLIONAIRE. You could make this happen and I will forever be grateful. Everyday I hustle and now I am trying to show the world that this dog can be taught new tricks!
The funniest thing is that he doesn't even offer any rewards to anyone who donates, which is what you're meant to do on fundraisers like this. The guy's just trying his luck and amazingly a few people have even donated (only $125 so far, but still).
Good luck to him I guess. If for some reason you want to donate, you can do that HERE.