The whole world is going 'Fast And Furious' crazy at the moment after the latest instalment in the franchise came out last Friday – well, the part of the world that doesn't really have a brain that is – and now we're hearing even stupider news with Vin Diesel saying that he wants to make a 'Fast And Furious' musical.
Featured Image VIA
Vin was on 'The Kelly Clarkson Show' over the weekend – I didn't even know that was a thing and I'm not sure I want to know what it is – when he broke the news, saying the following: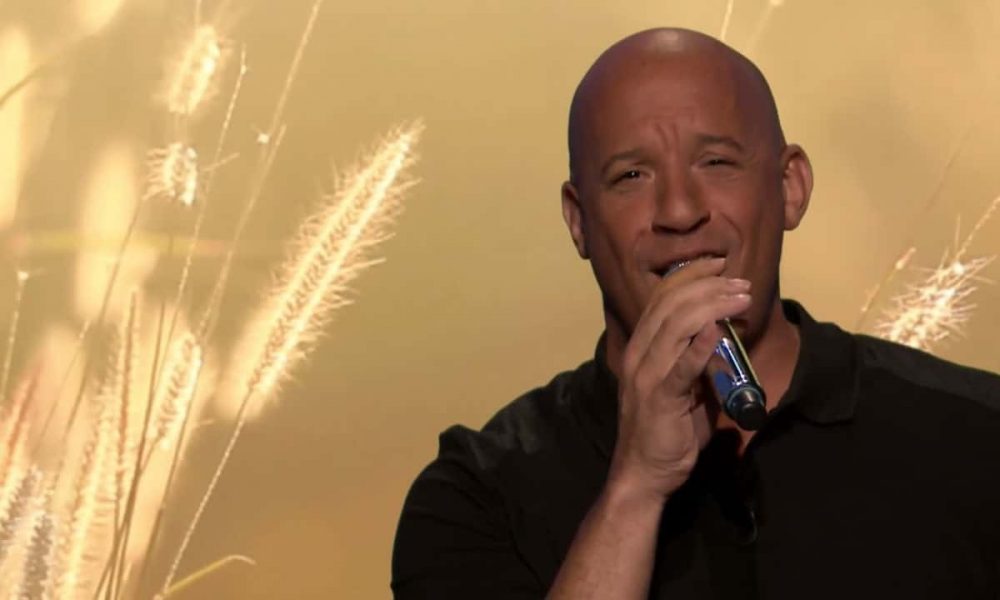 I'm dying to do a Fast And Furious musical, so yes, I would!

I've been dying to do a musical my whole life.

I was this close to doing Guys and Dolls with Steven Spielberg, but we ended up not doing that.

For the longest time, I thought the Nathan Detroit role in Guys and Dolls would be a very interesting one to revamp, the one that Frank Sinatra played in Guys and Dolls.
Wow. There's a lot to digest there, but mainly the fact that Vin Diesel is in to musicals and wants to do a musical? Surely the guy can't sing – he looks like he's the kind of guy that gets tanked up on Corona and demands the mic at karaoke and then goes on to sing the flattest version of an Elvis Presley song you'll ever hear but is completely convinced that he's absolutely wicked? He can't be any good can he? Maybe that's why it didn't work out with Spielberg, because he heard him trying to sing and decided it was a major no go?
In any case, the idea of a 'Fast And Furious' musical sounds absolutely terrible. I won't go and watch it,  but I just don't even want to hear about it happening. It's too much.
For more of the same, here's a stupid quote from Vin Diesel about his role in The Rock's development in the franchise. Really very silly.