I don't know if there's any celebrity out there who's worse at 'reading the room' than Victoria Beckham, and she's proved it again this week by not only calling criticism about her furloughing staff 'unfair', but also by going ahead and putting a new £2,200 outfit on sale as she does so.
Featured Image VIA
Despite her family's net worth of £355 million, Victoria has chosen to use the government scheme to pay her staff's wages (at the cost of the taxpayer), and will keep selling clothes worth thousands on her website.
Here's one of her new additions going for £2,200 – madness: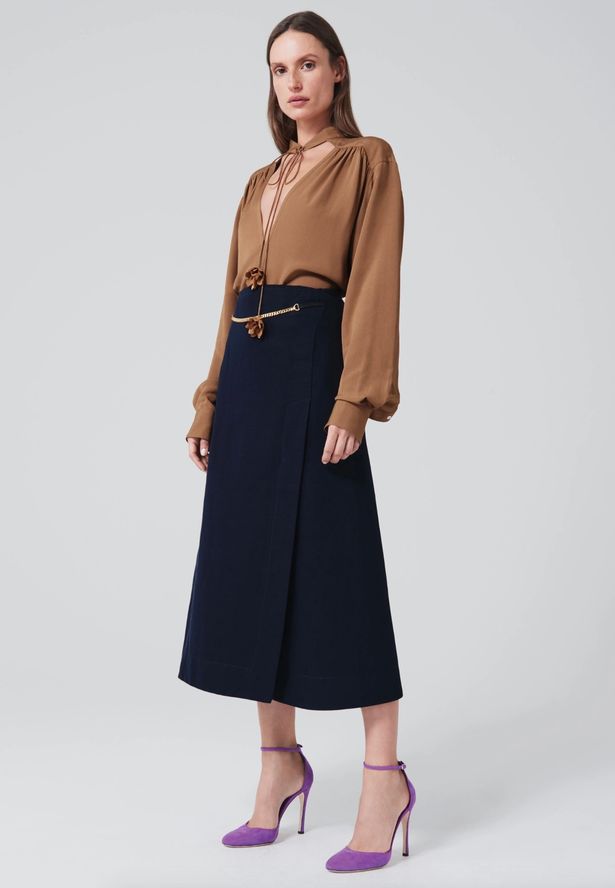 I mean is she trying to cock up David's knighthood or what? I don't know who's been advising VB during this whole situation but all she's doing is winding people up by being so selfish when she's worth literally hundreds of millions. I know she's been famous and living in a world of privilege for a long time, but how tone deaf can you get?
Here are the sorts of comments she's been getting:
"How many people's wages would this one dress alone cover the cost of? No social conscience whatsoever."

"Your actions are everything that's wrong with this world. Greedy, unnecessary and exploitative."

"Desperate for more money are we? Have some consideration for the people struggling."
Her publicists have refused to comment on the backlash and Victoria is said to be "sulking" over the criticism, so it's pretty shocking to think that she doesn't believe she's doing anything questionable here. Just drop this fashion shite altogether and do the Spice Girls reunion already. Might even help pay your staff?
Never forget:
For the time Brooklyn Beckham was banging a Victoria Beckham lookalike, click HERE. Paging Dr. Freud…