You hear about people getting raped every day and it's really fucking terrible, so it's great to hear about a would be rapist's getting his cock bitten off by the woman he was trying to rape. Incredible in fact.
Images VIA 
We're over in Greenville, South Carolina for this one and the story starts about as seedily as you would imagine. The alleged victim arranged to meet someone online outside a motel (warning signs) when she saw 61 year old Dennis Slaton's van pull over next to her.
She jumped inside but immediately realised something was wrong and asked Slaton to pull over and offered him $5 for the ride. Instead of this though, Slaton pulled out a knife and put it to her throat and said that she owed him $300. Not really sure where he got that from, but I'm sure that was the last thing not he woman's mind at this time.
Slaton then drove her to his house where he sexually assaulted her and threatened to kill her. Fortunately, the woman was able to bite his penis off, grab his knife and stab him in the butt before running out of his house naked and covered in blood and raising the alarm at a nearby restaurant.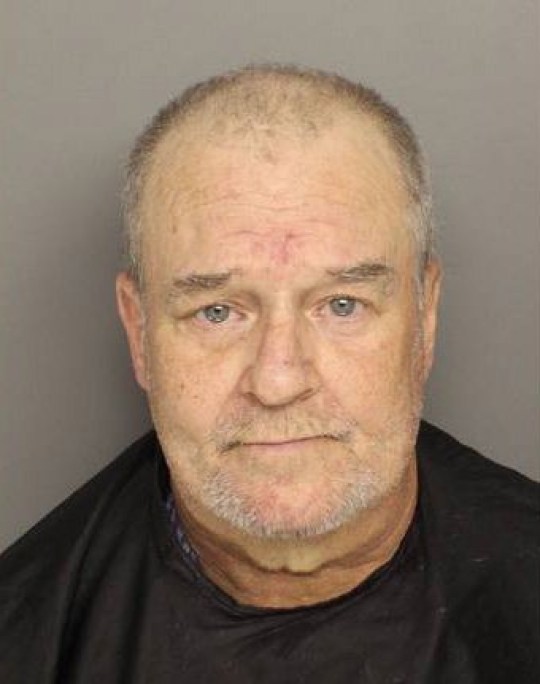 Sounds like something from a Sam Raimi film hey? I'm really sorry that this happened to the woman but glad that she managed to get out and hopefully teach this guy a lesson and probably physically prevent him from doing anything like that ever again.
Slaton is a career sex criminal with convictions for sodomy, voyeurism and attempted rape over 40 years. He's denying that he sexually assaulted the woman and is set of ace trial next month. When interview by the media about getting his dick bitten off he said the following:
It was pretty bad, pretty tragic, what happened to me.
Hmm was it? You're a 40 year career sex criminal and have ruined who knows how many lives, you got what was coming to you bro. Hopefully a long prison sentence where you won't even be able to jerk off and will get bummed all the time is next up on your road to redemption as well. We can but hope.
For more of the same,  check out this guy who got bitten on the dick by a poisonous spider. Yeowch.